PopUK Gift Guide: Lots For Little Brother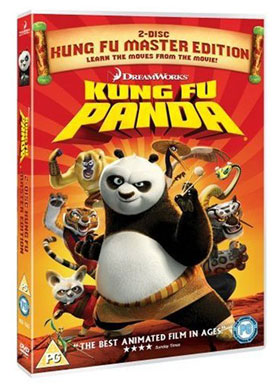 All our Sugar sites are bringing you gift ideas for those younger brothers, tween and teenage boys in your life, so I've selected a few entertainment purchases that might spark some ideas for Christmas presents!
First off I have some musically inspired gifts — if there's a big present you want to get them this year, why not go for Guitar Hero: World Tour? It's expensive but promises hours in front of the TV and you can guarantee that everyone will probably end up getting involved when they play! Guys with guitars continue the theme into the CDs that I suggest, so how about trying out the new albums from Fall Out Boy or The Killers?
To read, I have a couple of suggestions — first up is The Graveyard Book by Neil Gaiman. The title is an homage to The Jungle Book, but in Gaiman's story an orphan is adopted by the occupants of a graveyard (as opposed to the animals in a jungle) and raised by them. Next is The Boy In The Striped Pyjamas by John Boyne, following a nine year old boy called Bruno, a powerful book for tweens and older.
Kung Fu Panda is a fun animated movie starring Jack Black and Angelina Jolie, and does exactly what it says on the tin, for teens I'd recommend Iron Man starring Robert Downey Jr for a whole load of action and comedy. For a fun TV series, how about Nickelodeon show Drake & Josh, about an Odd Couple-alike pair of step-brothers and the hi-jinks they get into!
Remind yourself of my gift ideas for period drama loving mamas and funny guy fathers, good grandads and bookworm grandmas, marvellous mums to be and beautiful baby girls, bouncing baby boys, and lovely little sisters and then visit HolidaySugar for our holiday coverage.