PopUK Gift Guide: Nineties Nostalgia Queen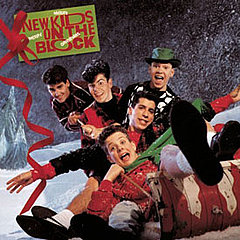 So far we've brought you gift ideas for your older and younger family members, and this week it's the turn of the other women in your life to get treated. Today its the turn of those who just can't get enough of looking not so far back to the 90s! So if one of your friends loved FabUK's return of the 90s trend alert, chances are they'll love opening one of these memory-inducers from the decade!
First up I've got a little 90s music from the poptastic likes of the newly reformed boybands New Kids On The Block and the classic Take That, to Robbie Williams' debut Life Thru A Lens. For those looking for a side-order of credibility with their music, how about something by Jeff Buckley or Liz Phair? Of course there was the Britpop too, with Oasis and Blur's chart battle now something of legend! I've also recommended Dirty Blonde, the diaries of Courtney Love, as who can resist peeking behind the scenes of the late Kurt Cobain and Courtney's life?
To watch, why not check out a 90s TV series? I've got two classic American shows My So-Called Life starring an oh-so-young Clare Danes and Jared Leto, as well as Party Of Five starring Matthew Fox, Neve Campbell, Jennifer Love Hewitt and Lacey Chabert, as well as one British classic — This Life. For movies, how about Four Weddings And A Funeral, William Shakespeare's Romeo & Juliet or Clueless which had British schoolgirls talking like LA girls rather quickly after its release!
View my gift ideas for family members, and visit HolidaySugar for all our coverage.