PopUK Gift Guide: Oldies But Goodies For Grandpa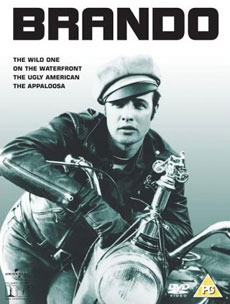 All our Sugar sites are bringing you gift ideas for grandfathers today, so I've selected some classic films, DVDs and songs that have stood the test of time: they're oldies but goodies!
First off are musicals for the grandpa who loves the glamour of the old days, from Singin' in the Rain and a Fred Astaire and Ginger Rogers collection, to a box set of classic movies.
If your granddad is particularly nostalgic, you could treat him to black and white classics, from Charlie Chaplin to the humour of a Norman Wisdom or Laurel & Hardy collection. I've also got Westerns for every budget, from TV shows and classic films to a John Wayne set for £100.
Film fanatics will find a fair few worthy additions to their collections: choose from the Pink Panther films, a 14 disc Hithcock set for the thriller fan, or the ultimate collection for James Bond lovers, featuring every film from Dr No to Casino Royale.
I've selected classic British comedies for the grandpa who loves to laugh, like Steptoe and Son, Dad's Army and Carry On. For more glamour you can pick up a box set of films from Hollywood greats like Paul Newman, Marlon Brando and Marliyn Monroe.
Finally, I've chosen CDs for the granddad who wants his ears delighted: there's a Classic Christmas album for under a fiver, a collection of songs from World War 2, and a box set of Frank Sinatra recordings for those who want to splash the cash.
Remind yourself of my gift ideas for book worm grandmas, period drama loving mamas and funny guy fathers, then visit HolidaySugar for our holiday coverage.