PopUK Gift Guide: Period Drama Loving Mama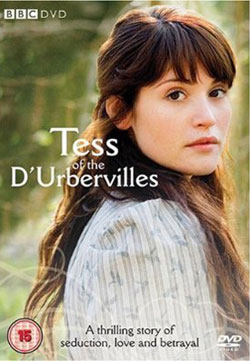 Welcome to my first Holiday Gift Guide post! In the lead up to the festive season, I'll be bringing you poptastic gift ideas for your family, pals, partner, colleagues and more.
Today, my fellow Sugar Network girls are sharing their ideas for the ideal gifts for mothers, so I'm starting off with a selection of DVDs for those mamas who just love period dramas. All that romance, intrigue and old-fashioned fashion appeals to many a mum out there, and there's a great choice.
If you want to treat your mum to some manjoyment, Series Two of The Tudors starring Jonathan Rhys Meyers is now available to buy, on its own or in a double-the-fun box set with the first series.
If your mum's a bit more nostalgic than that, try ITV's newly released 1980s DVD set of Brideshead Revisited, or if you're planning a movie night you could treat your mum to Scarlett, Natalie and Eric doing it Tudor-style in The Other Boleyn Girl.
The BBC has put on some great adaptations of classic books recently, and they're available on DVD in time for the gift-giving season. Bond girl Gemma Arterton shows her versatility in Tess Of The D'Urbervilles, Judi Dench leads an all-star cast in Cranford, and Dawn French is amongst the population of Lark Rise to Candleford.
There's a whole range of options for the Jane Austen fan in your life: Miss Austen Regrets dramatises a poignant part of the author's life, while ITV's groundbreaking series Lost in Austen involves time travel. There is the reliable Colin-Firth-in-a-wet-shirt version of Pride and Prejudice too. If you just can't decide, you could get your mum a handy compilation DVD like Greatest Ever Costume Dramas.
Check out my girl Bella UK's luxurious beauty treats for all those deserving mothers, and visit HolidaySugar for all of our holiday coverage and gift guides.