PopUK's Recommended New Releases DVDs and CDs Out This Week
PopUK's New Release Roundup!
It's that time of the week again when I bring you my roundup of recommended new releases. To begin, I've got some CDs for you: after her success with single "The Fear", Lily Allen's It's Not Me, It's You is finally available to buy. If you want to get in to the mood for next week's big British music ceremony, then pick up a copy of Brit Awards 2009: the Year in Music. Emmy the Great's First Love is also out this week, just in time for Valentine's Day.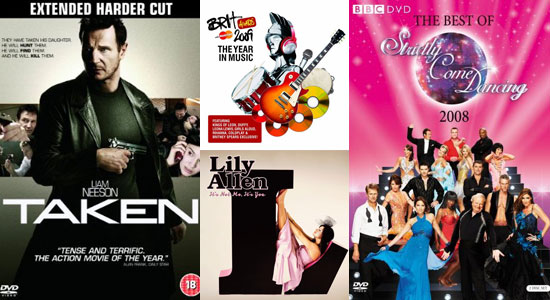 There are also several DVDs hitting the shops this week, from thrillers like Taken to comedies such as the touching The Wackness and bizarre Burn After Reading. Kylie: Evolution Of A Pop Princess is also out now and, having seen the live show at the weekend, I'm very excited about the release of Strictly Come Dancing: The Best of 2008.
It isn't a big week for new releases at the cinema, but if you fancy an afternoon in front of the big screen this weekend then you can catch the newly released Notorious or Pink Panther 2.