Is Poussey in Orange Is the New Black Season 5?
Orange Is the New Black: In Case You're Wondering If Poussey Shows Up . . .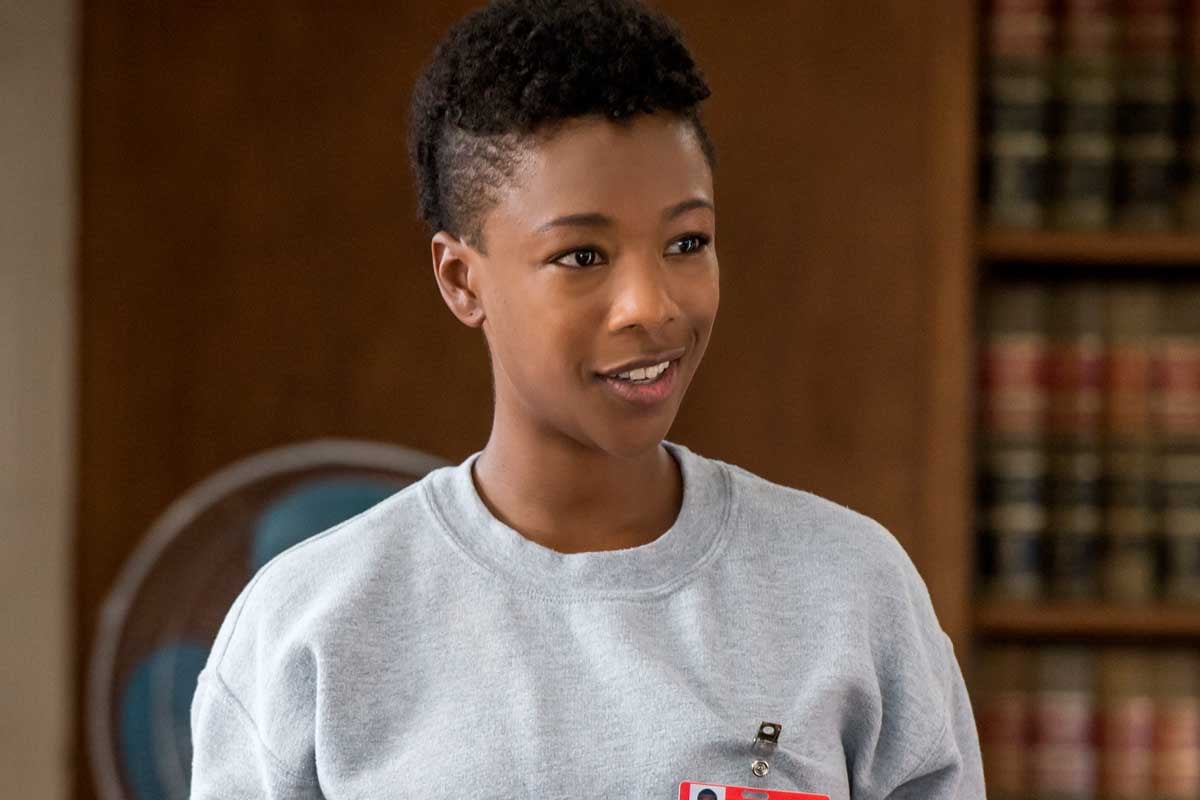 Going into Orange Is the New Black season five, it seemed unlikely that we would get to see Poussey (Samira Wiley) again after her tragic demise in the last two episodes of season four. We certainly didn't need her spirit showing up during the seance hosted by Suzanne (Uzo Aduba) in the prison cafeteria, right? That would have been ridiculous.
But we were in for a treat when episode six, "Flaming Hot Cheetos, Literally," rolled around. The flashback for this episode focuses on how Taystee (Danielle Brooks) came to be in the foster care system — and her one terrible encounter with her birth mother. At the very end, the flashback jumps to Taystee's first day in prison — and her first meeting with Poussey.
They initially bond over their snark about some ditzy white inmates who are chatting in the library, and it quickly becomes obvious they're going to be fast friends when they start giving each other crap about their names.
"Your mama did not name you 'Pussy'?!" says Taystee with a laugh, though she stops laughing when Poussey lobs back, "For real? You all new and talking sh*t with a name like 'Taystee'?"
And then they have a moment with Poussey's favourite book, Lewis Carroll's Alice's Adventures in Wonderland. "You can take Alice for now, 'cause she's good at keeping folks company," says Poussey. "But she's my favourite, so I'm going to need that sh*t back eventually . . . welcome to prison."
No, we're not crying. You're crying. Shut up. It was a great surprise, especially because Taystee, fuelled by her love and grief for Poussey, is stepping up big time in season five. The question is, can she get justice for her friend?