Pretty Little Liars Creator's Cameo in the Series Finale
Did You Catch the Creator's Cameo in the Pretty Little Liars Finale?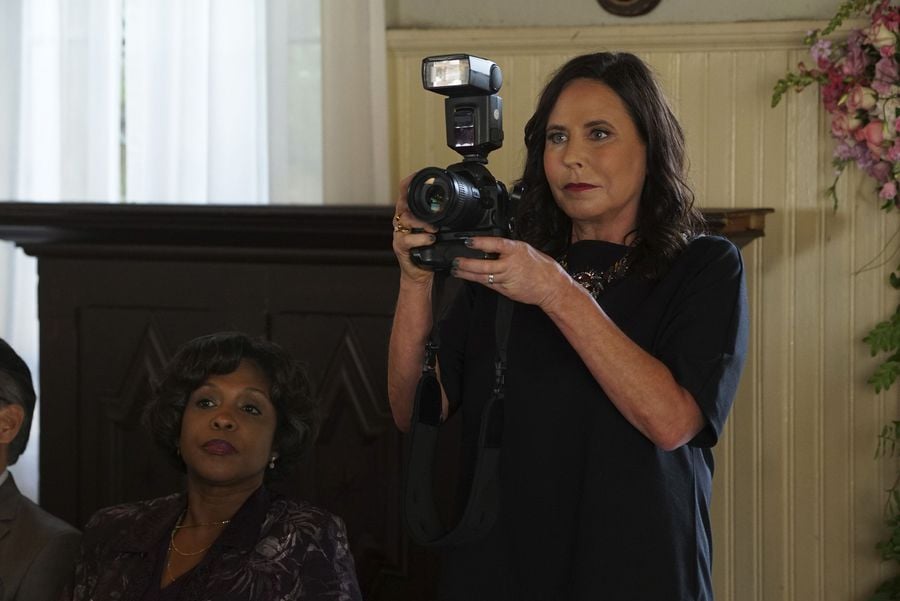 With great sadness, we have finally said goodbye to Pretty Little Liars, but that doesn't mean we're done mourning. In the wake of the epic two-hour series finale, we're unravelling as much as we can from the final minutes. Of course, we're processing the wild "A.D." reveal by scouring Troian Bellisario's new tell-all interview, but there are also smaller and more fun ways to look back. For instance: did you catch creator I. Marlene King's cameo in the last minutes of the finale?
King actually played the wedding photographer at Aria and Ezra's wedding. (Not the original wedding, but the actual ceremony that locked it in for real.) As the sweet event wraps up, the officiant gives the classic "speak now or forever hold your peace" line, and naturally, a phone starts ringing. There's a strange panic as all the girls check their phones, dreading an "A" text or something equally sinister. The camera flashes over to the photographer, aka King, and she shuts off her phone and makes a little "shh" motion. It's kind of the perfect way to put a cap on everything. It's like the omniscient "being" that controls Pretty Little Liars and Rosewood is saying, "No more."