Prince George Prince Harry's Outfits at Trooping the Colour
The Adorable Reason Why Prince George's Trooping the Colour Outfit Looks So Familiar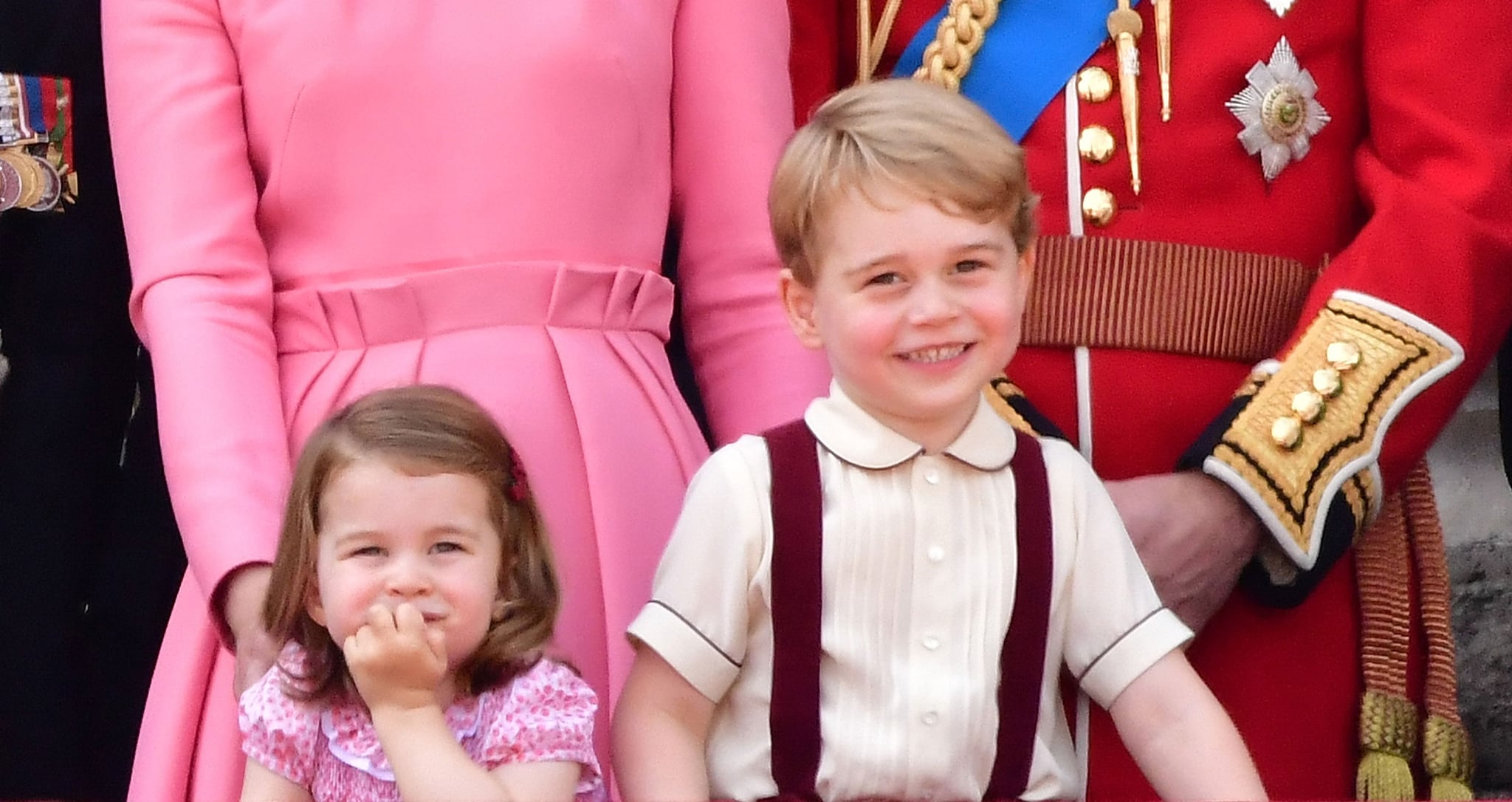 Image Source: Getty / James Devaney
As usual, Prince George and Princess Charlotte stole the show at the annual Trooping the Colour parade in London on Saturday. While we couldn't get enough of Charlotte and her mum's matching pink outfits, what George was wearing caught our eyes for another reason. Although he wasn't exactly thrilled to be there, the animated 3-year-old royal looked adorable in his white collared shirt and burgundy suspenders. It's not an out-of-the-ordinary outfit for George, who usually steps out in similarly put-together ensembles, but it does happen to bear a striking resemblance to an outfit Prince Harry wore to the Trooping the Colour ceremony in 1988.
Just like Charlotte was styled to match her mum, 4-year-old Harry wore a shade of green nearly identical to the one Princess Diana was wearing. Cute, right?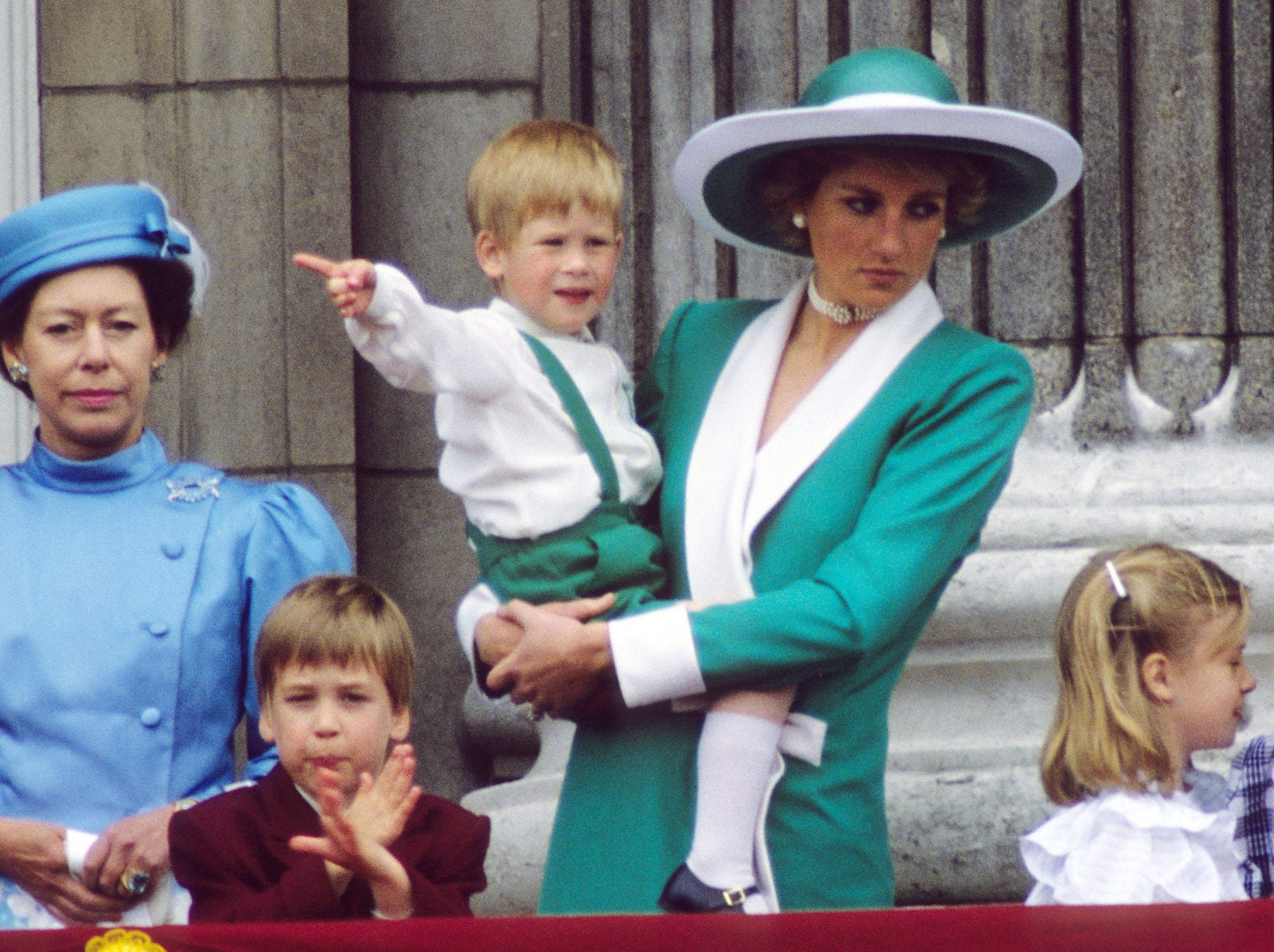 Image Source: Getty / Anwar Hussein
This isn't the first time George's clothes have had significance for the royal family, either. When he made his balcony debut at the Trooping the Colour parade in 2015, George wore a pale blue onesie that both his father, Prince William, and grandfather, Prince Charles, had worn in the past. The heirloom piece was "stored privately by the family" after William wore it for his own Trooping debut at age 2 in 1984, and Charles was photographed in the onesie all the way back in 1950. Now if only we could get the romper we just bought from Forever 21 to last as long . . .