Prince Harry Fighting On The Front Line In Afghanistan
Prince Harry's On The Front Line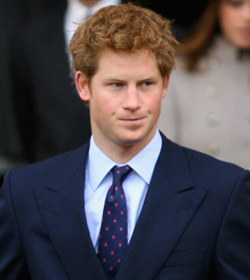 The Ministry Of Defence have confirmed today that Prince Harry has been fighting the Taliban on the front line in Afghanistan for the past ten weeks. There had been a news blackout deal on the story, but websites including the US website Drudge Report leaked it, which has disappointed the Army chiefs.
The head of the British Army, Sir Richard Dannatt said, "I am very disappointed that foreign websites have decided to run this story without consulting us."
Speaking to the BBC before his deployment Harry said "[I'll] finally get the chance to do the soldiering that I want to do." When interviewed during his time in Afghanistan he seemed very content, saying,
"I haven't really had a shower for four days, I haven't washed my clothes for a week. It's very nice to be sort of a normal person for once, I think it's about as normal as I'm going to get."
Stay safe, Harry.