Prince Harry and Meghan Markle Married 2018
Prince Harry and Meghan Markle Are Married!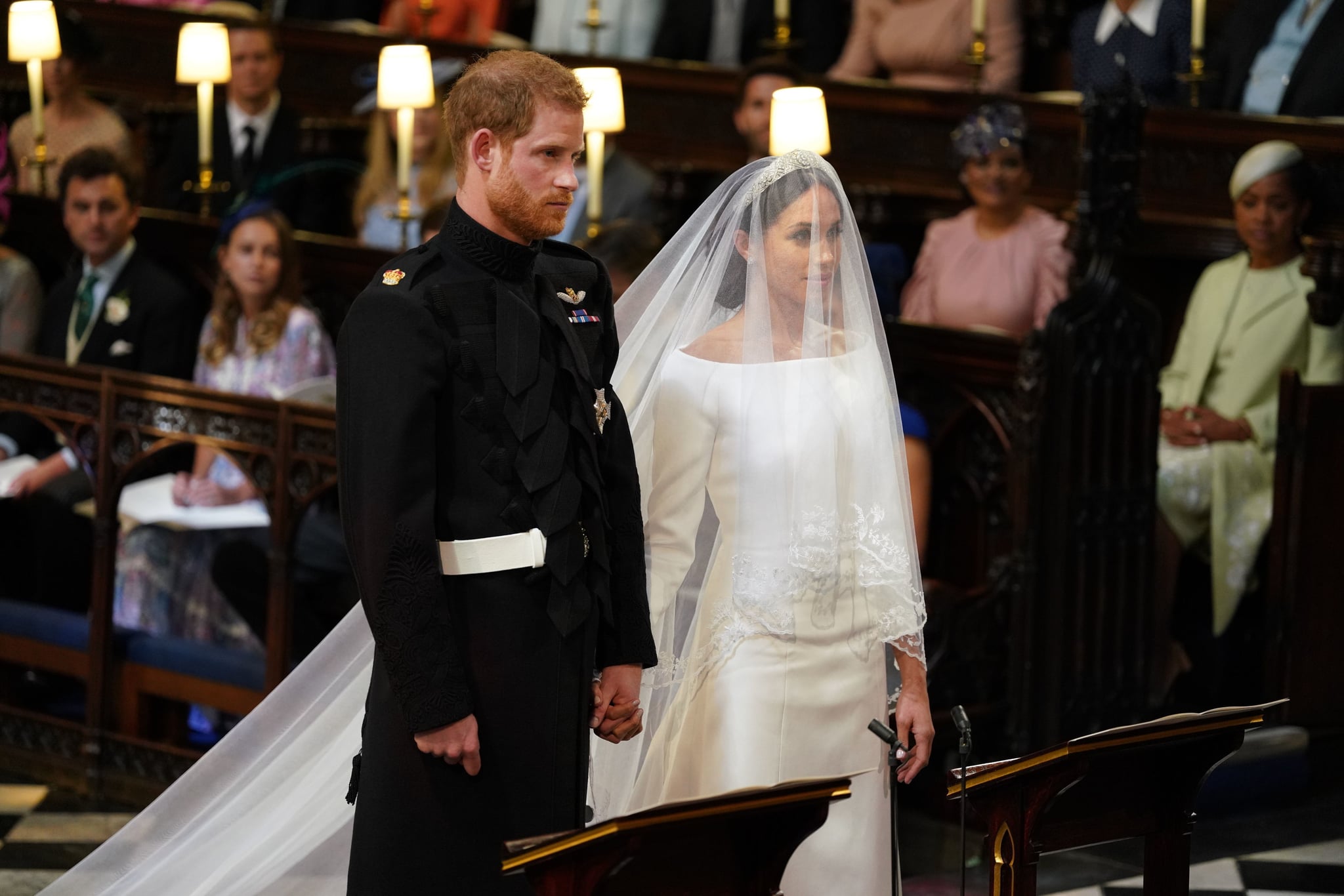 It's official: Prince Harry and Meghan Markle are husband and wife! The royal couple tied the knot at St George's Chapel at Windsor Castle on May 19, and the nuptials were as beautiful as you'd expect. Meghan stunned in an opulent white gown by Givenchy, while Harry looked regal in his military uniform. The Duke and Duchess of Cambridge, Prince George, Princess Charlotte, and the rest of the royal family were all in attendance, as well as Meghan's mum, Doria Ragland.
Harry and Meghan first met back in May 2016 after they were set up on a blind date by their mutual friend Markus Anderson. By November 2017, the couple was engaged, and they have been making us swoon over their romance ever since.
Harry and Meghan are set to holiday at a luxury resort in Namibia for their honeymoon, but they won't be heading off just yet. According to Kensington Palace spokesman Jason Knauf, the pair "will have their first engagement as a married couple in the week after the wedding."
Congrats to Harry and Meghan!