Are Prince Harry and Meghan Markle Moving in Together?
The Major Milestone Harry and Meghan Could Be Hitting in Their Relationship Next Month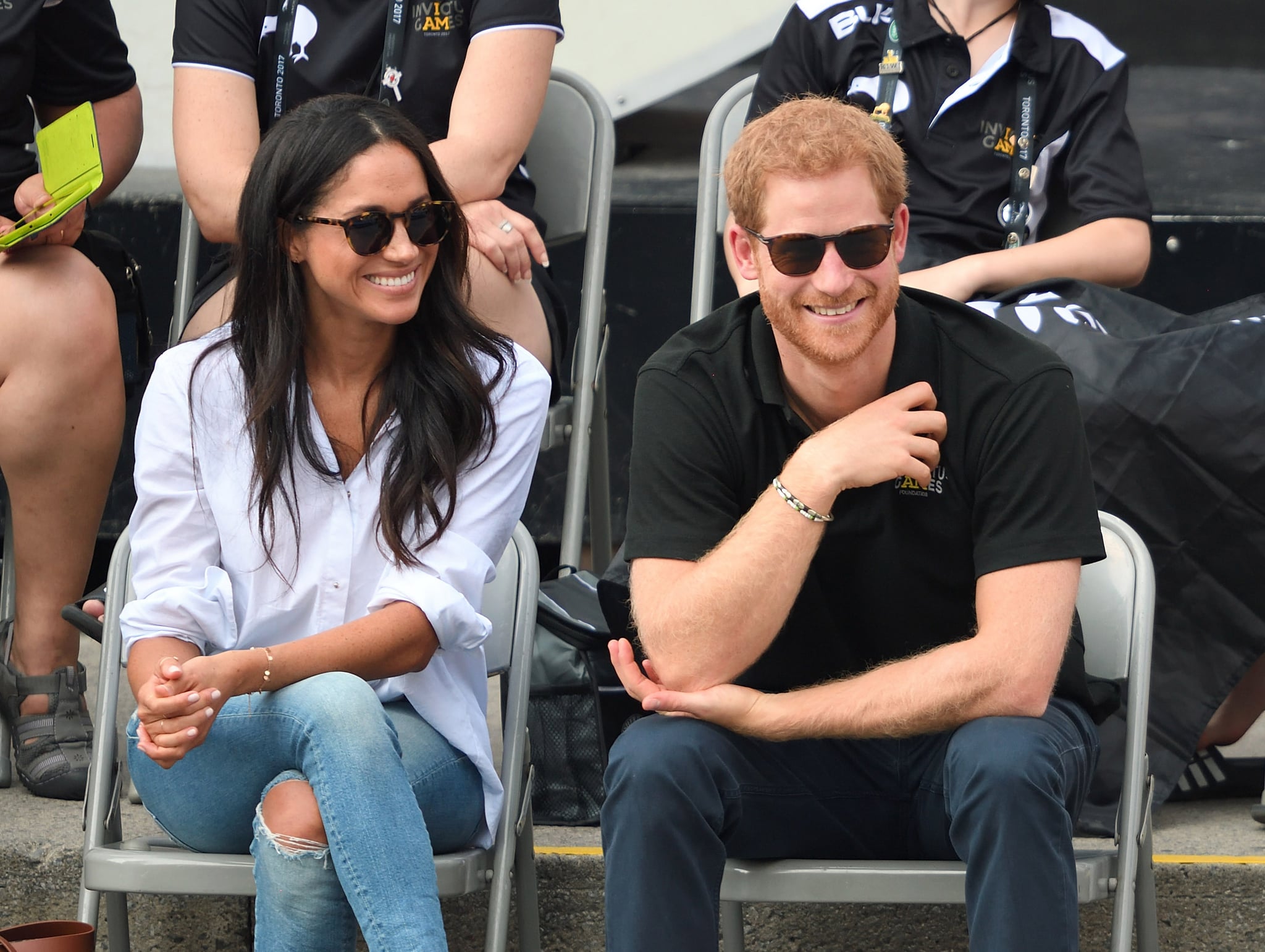 Prince Harry and Meghan Markle have been going strong since May 2016, and they seem to be getting more serious with each day that passes by. Just last week, it was reported that the Suits actress had tea with Queen Elizabeth II at Buckingham Palace, and now ET is saying that Meghan is expected to move in with Harry very soon. "Meghan is likely to be moving to London as soon as November," royal expert Katie Nicholl told the publication on Monday. "She's not signing up for another series of Suits. She's planning to leave Canada and make London her new, permanent home. There's a lot of talk about where exactly they'll live. Currently Prince Harry lives at Nottingham Cottage, which is a three-bedroom, small cottage in the [Kensington Palace] grounds. I am told that she will be moving into Kensington Palace — in fact, she already keeps a wardrobe of clothes at Harry's house over in Kensington Palace, and she's going to be spending all of her time over here from now on."
As far as an engagement is concerned, Katie says it's imminent. "It really is all about the timing," she said. "You have to remember there are other engagements and events coming up in the royal calendar that an engagement simply couldn't clash with. I think that the new year is probably a more realistic prospect for an engagement announcement."
Katie also speculates a Summer wedding in June, after the Duke and Duchess of Cambridge's third child is born. "The duchess will have to get her figure back in time for a wedding, and Prince William, who we are all assuming will be best man, will need to be available and not thinking about rushing off to a hospital," Katie explained. "So, I think there will need to be a bit of space between the royal baby being born mid-April and Meghan and Harry tying the knot. This Summer is probably going to be the best bet for a royal wedding." We have yet to spot an engagement ring on Meghan's hand, so we'll just have to wait and see.
Image Source: Getty / Karwai Tang