Prince Harry and Meghan Markle See Hamilton in London
Prince Harry and Meghan Markle Didn't Throw Away Their Shot to See Hamilton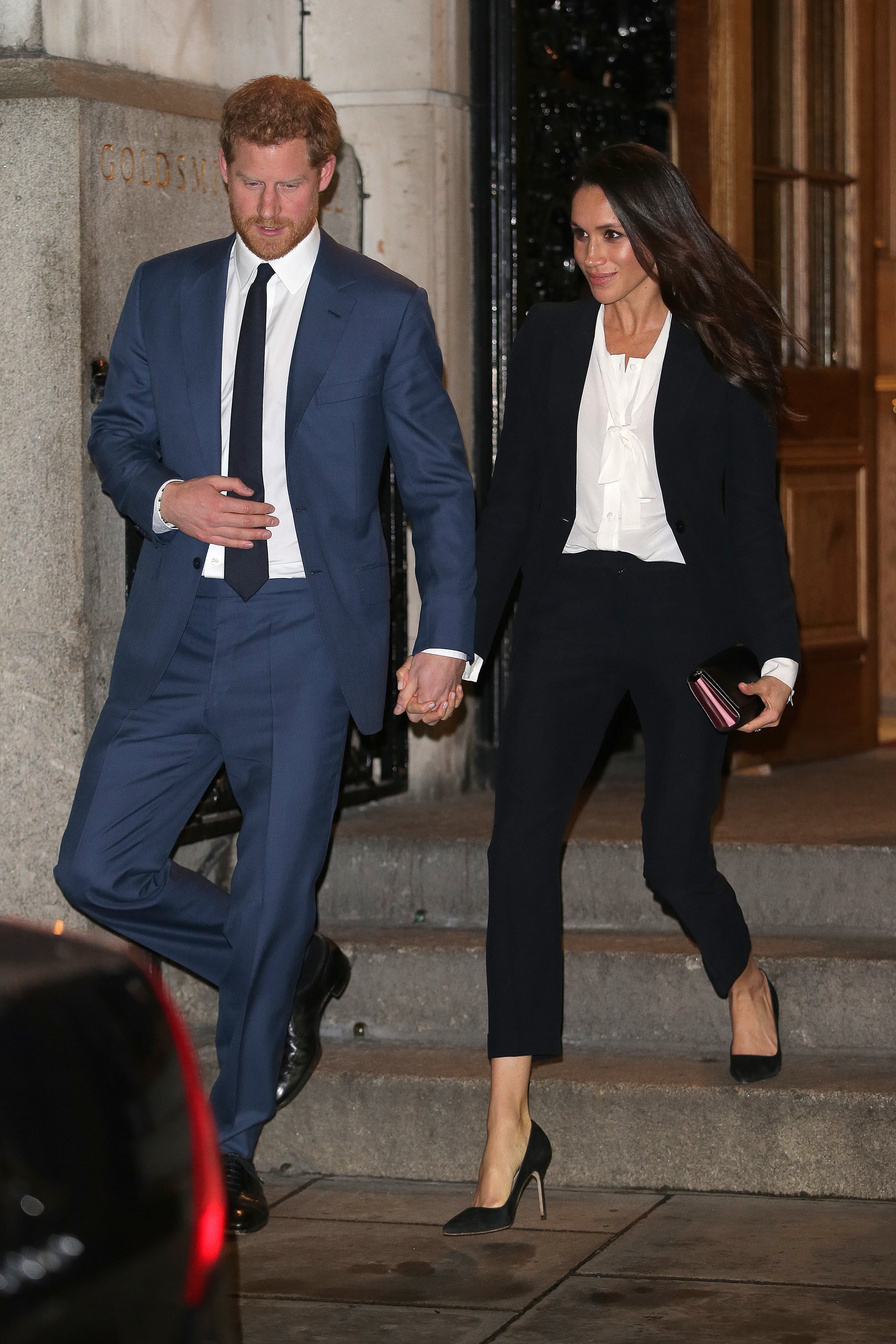 After touring Scotland during an official royal visit, Prince Harry and Meghan Markle finished off their Valentine's Day weekend by enjoying a sweet date night at the theatre. On Feb. 16, the couple was lucky enough to score tickets to see the Tony award-winning musical Hamilton at London's Victoria Palace Theatre. Though the pair managed to keep a low-profile during the performance, one of the cast members confirmed their attendance shortly after.
"Was an honour to have Prince Harry and Meghan Markle in to watch @HamiltonWestEnd last night!" ensemble member Leslie Garcia Bowman wrote on Twitter. The Director also confirmed that Harry and Meghan enjoyed a "private visit" to see the show.
While the two have been known to enjoy date nights at the theatre — the two saw The Curious Incident of the Dog in the Night-Time in December 2016 — we can't help but laugh at the irony of the royal couple seeing Hamilton. Not only does it tell the story of Alexander Hamilton and the founding fathers of America, but it also pokes fun at Harry's ancestor King George III.
Image Source: Getty / WPA Pool