Prince Harry and Meghan Markle United States Tour Details
Prince Harry and Meghan Markle Are Reportedly Planning a US Tour Next Year!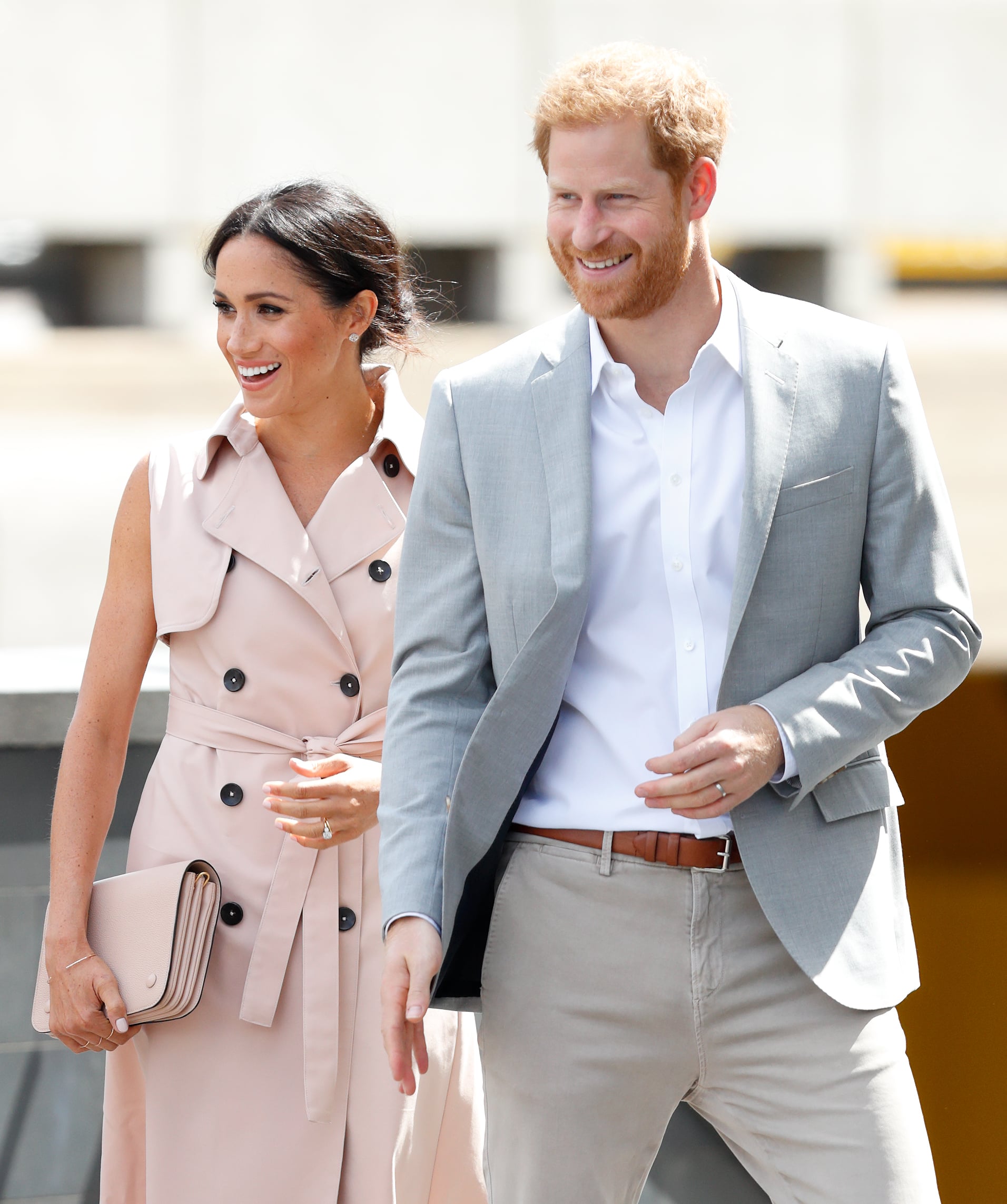 Sounds like Prince Harry and Meghan Markle are heading to the states! The royal couple is reportedly planning an official US tour for the Spring of 2019. "They are so excited to head to the US," Us Weekly reports. "Meghan is looking forward to introducing Harry to everything she loves about the US." The trip would mark Meghan's first trip back to the states since the couple's wedding in May. While Kensington Palace has yet to confirm the news, they are reportedly planning on visiting New York, Washington DC, and Meghan's native California.
"They're working to finalize locations and venues," the publication adds. "Meghan and Harry want to solidify ties between the UK and the US. They want to highlight and foster these relationships." The couple is also reportedly thinking about travelling to Chicago to visit the Obama Foundation as well as Canada. "The Canadian Foreign Office has heard about the tour and would love to have them stop there," Us Weekly adds. "This may very well become a North American tour." Hmm, maybe we'll get some cute interactions between Prince Harry and Barack Obama, as well as the Prime Minister of Canada, Justin Trudeau.
In the meantime, the two already have a busy schedule ahead of them. In addition to their royal appearances, the pair are set to visit Australia, Fiji, the Kingdom of Tonga, and New Zealand in the Autumn. Not only will the trip coincide with Harry's Invictus Games in Sydney, where they made their first debut as a couple in 2017, but it could also double as a special reunion between Meghan and her former Suits costars.
Image Source: Getty / Max Mumby / Indigo