Princess Charlotte Bosses Around Prince George
In "That's What We Like to Hear" News, Princess Charlotte Is the Boss of Big Brother George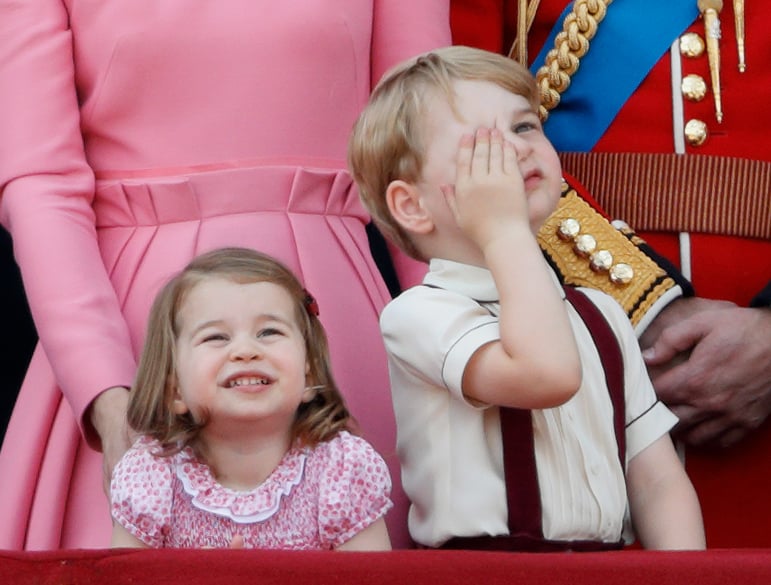 When she's not manhandling her own crown jewels, Queen Elizabeth II is sharing sweet (and sometimes hilarious) tidbits about her famous family. During an event at her Sandringham Estate in Norfolk, England, on Sunday, the Queen was chatting with 10-year-old Emily Clay, who won a Bible autographed by Her Highness as part of a school project. When Elizabeth asked if Emily "looked after" her younger sister, Hadleigh, their mother replied, "It's the other way around," to which the Queen quipped, "It's like that with Charlotte and George."
Yes, 2-year-old Charlotte — avid reader and fluent speaker of Spanish — seems to be the boss of things around Kensington Palace. The "confident" toddler, who recently began attending nursery school, already seems to be taking a similar stance to the spare heirs that came before her — specifically her rebellious Uncle Harry and impulsive Great-Aunt Margaret.
With Charlotte's little brother or sister arriving in just a few months, one thing's for sure: nobody's taking the throne away from this one. Be safe out there, George!