Quantum Of Solace — See It or Skip It?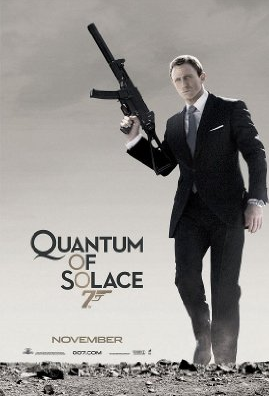 This time next month the latest James Bond movie to hit our screens will be out. Quantum Of Solace is released October 31st in the UK, starring Daniel Craig as the super-suave spy.
Although I don't tend to get excited about Bond movies, this trailer looks pretty fun. Gemma Arterton, Dame Judi Dench and Olga Kurylenko are among those along for the ride this time and I want to know if you'll be heading to the cinema to see what promises to be an action-packed film.
Take a look at the trailer below and let me know — will you see it? Or will you skip it?