Quentin Tarantino Movie About Manson Family Murders
Quentin Tarantino's Next Movie Is Based on One of Hollywood's Most Disturbing Murders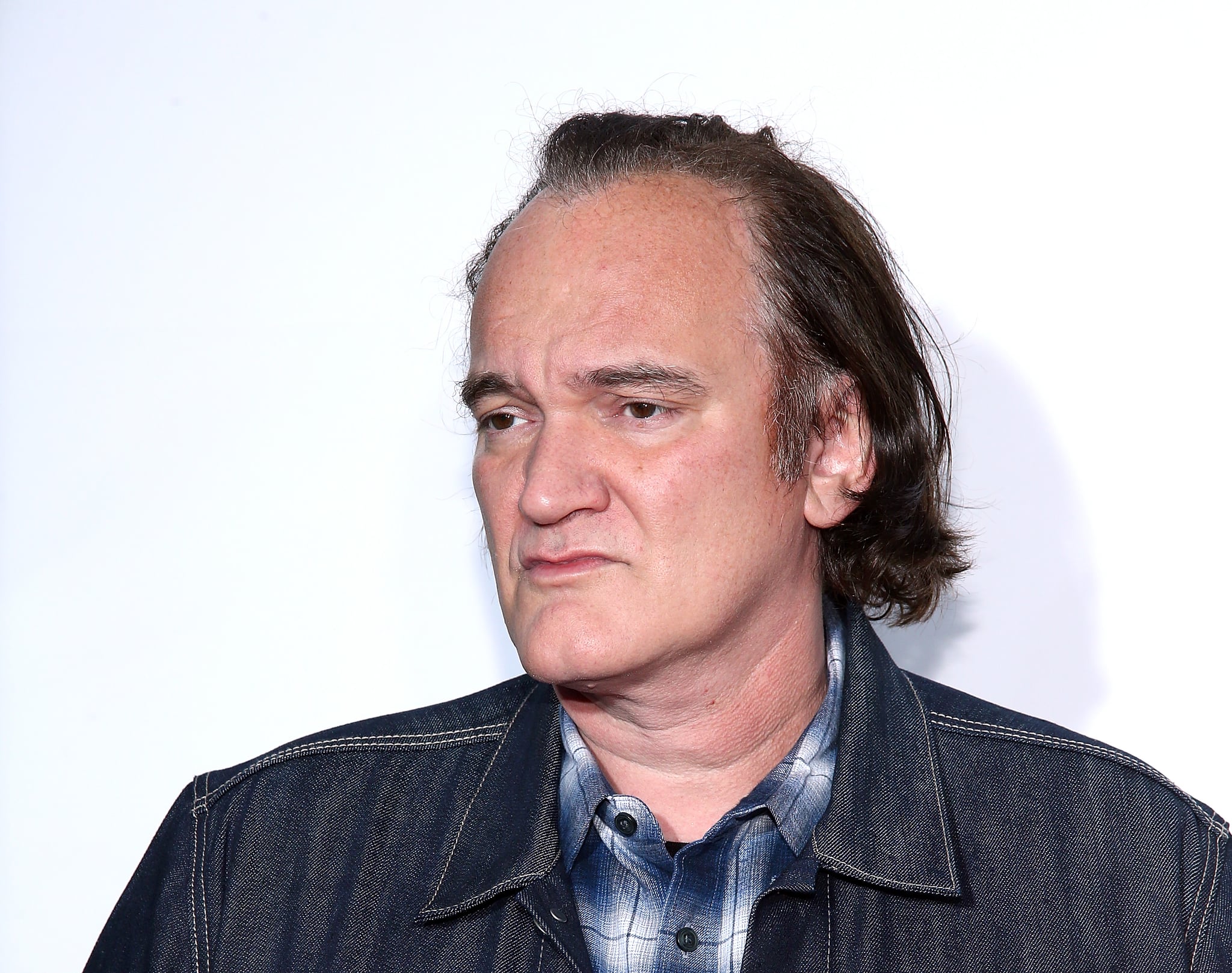 It's clear by now that Quentin Tarantino isn't afraid of diving into some pretty gory, gruesome stories, and his next project only further confirms it. On Tuesday, The Hollywood Reporter revealed that Tarantino is reportedly in the early stages of putting together a film described as "a unique take on the Manson Family murders." Here are the scraps of information we've been able to pull together so far:
The Production Team
The drama, which would be his follow-up to 2015's The Hateful Eight, is still untitled, but a source confirmed that Tarantino has already penned the script and will direct. He's also enlisted Harvey and Bob Weinstein for the project, which should come as no surprise since the duo have produced and executive produced a number of other Tarantino films in the past.
The Cast
On the casting front, sources report Inglourious Basterds alum Brad Pitt is in talks to play the detective who ends up investigating the case, and longtime Tarantino collaborator Samuel L. Jackson will likely play a lead in the film as well, Deadline reports. Jennifer Lawrence has also been approached, but apparently she's not being considered for the role of Sharon Tate (the pregnant actress murdered by Charles Manson). Instead, it seems Tarantino has his eye on Margot Robbie for that role. Hopefully they can finagle the movie's production schedule around her work in Suicide Squad 2, because she seems like a spot-on choice.
The Story
Script details are still very much under wraps, but it's safe to assume that one of the story's main characters will be Sharon Tate, the Hollywood actress and pregnant wife of famed (and disgraced) director Roman Polanski, who was brutally murdered by the followers of cult leader Charles Manson in August 1969. Tate and four other people — Wojciech Frykowski, Abigail Folger, Jay Sebring, and Steven Parent — were staying at Polanski's LA home in Benedict Canyon when Manson followers Tex Watson, Susan Atkins, Patricia Krenwinkel, and Linda Kasabian broke in and savagely murdered them with guns and knives. Tate was eight months pregnant at the time, adding an even more tragic touch to the already disturbing case.
A few months later, Manson and his followers were arrested for auto theft, including Atkins, who later told her cellmate that she was responsible for Tate's death "because we wanted to do a crime that would shock the world, that the world would have to stand up and take notice." By 1971, Manson and a few members of his following were sentenced to life in prison for the Benedict Canyon murders.
The Premiere Date
Tarantino's untitled Manson project is still years away from hitting cinemas, but a source reported the plan is to begin production on the film at some point over the Summer in 2018.