Quiz: Which Boy Band Is Your Favourite?
Quiz: To Which Boy Band Does Your Heart Belong?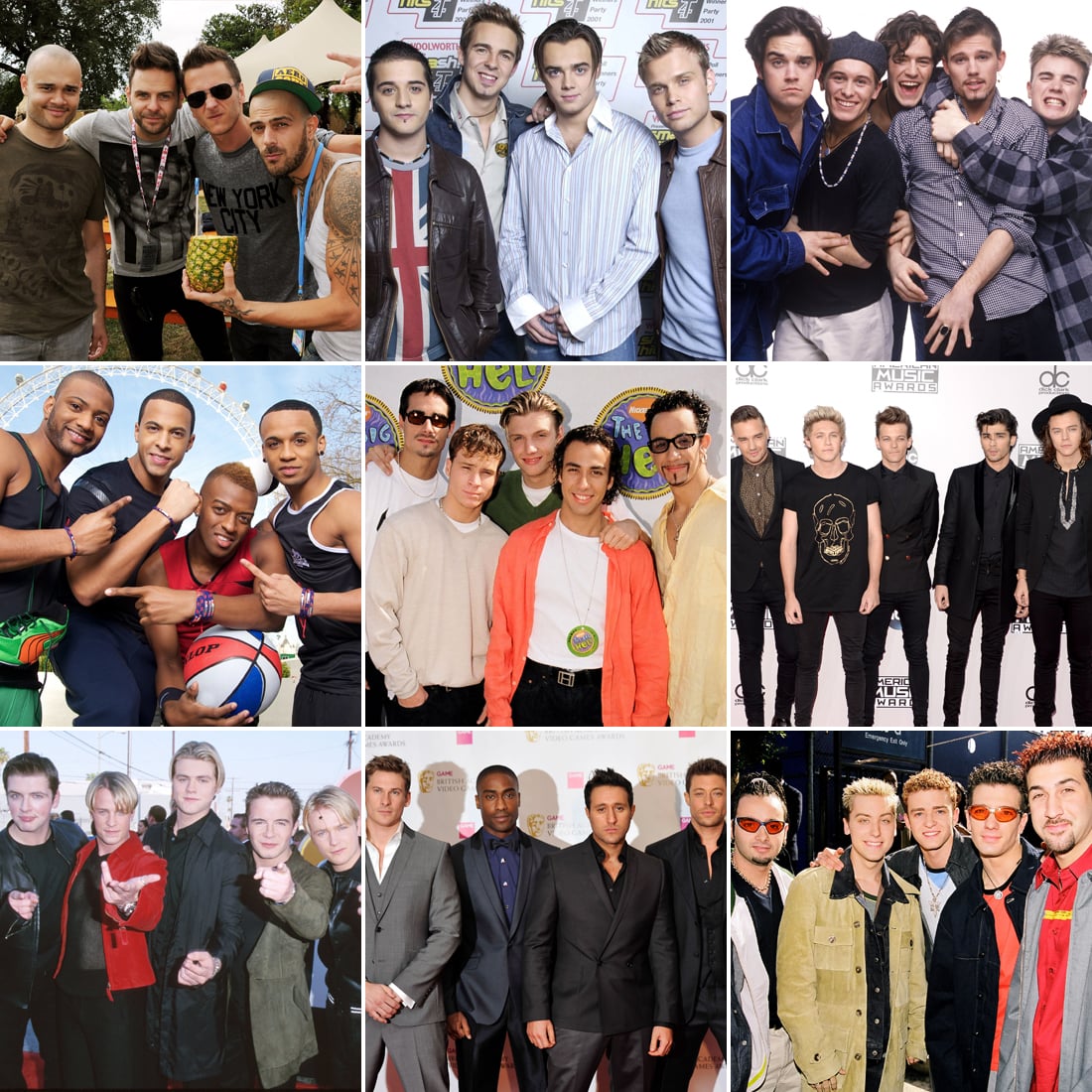 Can we guess which band's posters you had on your walls growing up? Take our quiz to see if we've got your inner fangirl sussed. Whether you were a '90s girl with a Robbie Williams obsession or one of the thousands crying tears over Zayn Malik's departure from One Direction, all fans of the boy bands of the last decade (or so) will find something to reminisce over in our quiz, even if we didn't quite have space to include your personal favourite. And if you don't get the answer you expected, maybe it's time to revisit your teenage CD collection?
Let's go on a trip! Where do you fancy?
Pick a trademark dance move:
Standing up during the bridge
A high-octane '90s running man
Nonchalant shoulder pumping
A pseudo-"Thriller" "horror" routine
Hands in the air like you just don't care
Power ballad hands and big head nods as you get into the music
Slick choreography. Lots of hands.
Which logo was scrawled all over your school books?
When did you turn 21?
Pick a defector:
No defectors, they're still together. Kinda.
Defect? Splitting was a mutual decision!
Pick some boy band controversy:
When one band member said, "Forget 9/11, what about the whales?"
When one member came out as gay.
When Britney cheated. WHY?!??!
When one member dated a woman 14 years older than him.
When it turned out the cute one was cheating on his wife. All the time.
When one member left so they used a cardboard cutout of him in a music video.
When they refused to let one member join a reunion because they hated him.
When they were persuaded that releasing branded condoms was a good idea.
Which celeb lady do you think you're most like?
Which music video takes your fancy?
Pick something to watch on TV:
The Eurovision Song Contest
The X Factor, The Early Years
The X Factor, Post-Cowell
Sabrina the Teenage Witch
Pick a trend you most definitely wore:
Baggy combat trousers with a vest top
A slip dress over a t-shirt
Mini butterfly clips in your hair
A skirt-over-trousers combo
Really, really low-cut flared jeans
A kappa jacket and/or Adidas popper trousers
A babydoll boho top with jeans
A long coat. Possibly white.