Rachel Bilson and Hayden Christensen are Engaged!
Rachel Bilson Gets Engaged to Hayden Christensen!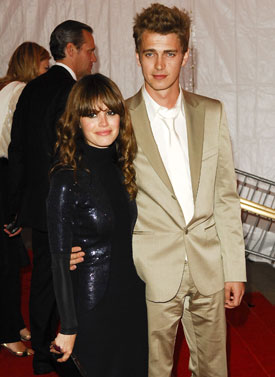 Rachel Bilson and Hayden Christensen are engaged! Page Six reported the possible engagement first, as Rachel was spotted on a flight from LA to JFK with a ring on her finger. Another passenger apparently asked if she was married, and she replied, "I'm not married yet, just engaged. I know I look like I'm 15, but I'm actually 27."
Rachel's friend told People the Jumper costars got engaged in December, saying: "They're so excited. They're a great couple. Rachel seems thrilled beyond belief."
No wedding date has been set, and Rachel's rep is keeping tight lipped about the whole situation, saying: "I don't comment on my clients personal lives."
Congratulations!