Rachel Stevens Pregnant Pictures, with her First Child with Husband Alex Bourne
Rachel Stevens is Pregnant!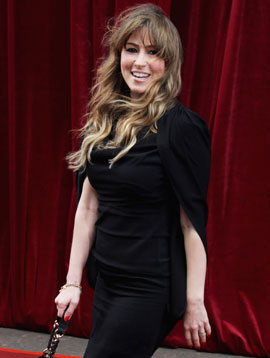 Rachel Stevens and her husband Alex Bourne have announced that they are expecting their first child!
The couple got married last August, and in an earlier interview Rachel said:
"We'd absolutely love to have children. I think having children is the most amazing thing. I don't think I can tell what kind of mum I'd be until I go through it. It's such a life-changing thing. But I do have a little niece and nephew so I can just about change a nappy. Alex would be a great dad – he's very hands-on."
Congratulations to the happy couple!