Rachel Talks Stardom, Style And Summer
The beautiful and adorable Rachel Bilson is on the front cover of this month's InStyle magazine and has opened up to them about celebrity, style and boyfriends in this exclusive interview with the star. Here's a few excerpts: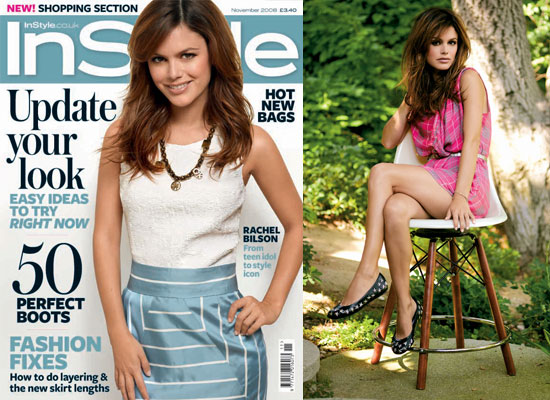 On being a star: "I hate the attention, which is sort of funny as I'm an actress."
On her style: "I don't usually wear expensive things… it's crazy you're like $1,400 for shoes? I wait for the sale."
On Victoria Beckham: "I respect anyone who really does her own thing. It takes a lot of energy and skill to pull that off. And I love that she doesn't give a f***"
On meeting Karl Lagerfeld: "It was so surreal, like meeting the pope or the president or a cartoon. He's fantastic."
For more from Rachel on marriage, Hayden Christensen and The OC, just read more.
On being Maid of Honour: "You don't understand. I'm freaking out. The groom is a writer! I have to be funny!"
On marriage and children: "I don't need to get married right now. I'm more ready for a baby than marriage, not really tomorrow but definitely in the next couple of years, which is the pretty near future. You have to have the guy, you know."
On her character Summer Roberts in The OC: "I wasn't supposed to be anything really, they just decided I was funny."
On dating actors: "You can't help it, they're who you surround your self with."
On Hayden Christensen: "Hayden is a guy's guy. Tractors and such. I'm learning to play chess. A certain someone happens to be very good and I don't think I will ever accomplish beating that person. But that is the goal."
To read more of Rachel's interview, pick up November's InStyle magazine, out now!