Reading Group Book Club on Choke by Chuck Palahniuk
PopUK Book Club: The End of Choke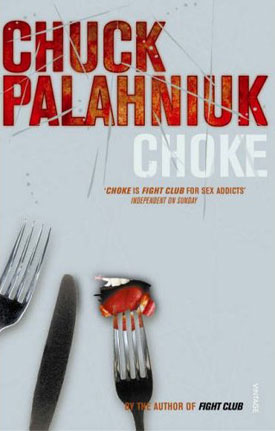 Welcome back, members of the PopUK Book Club. We've discussed the first section and the second part of Choke, so now it's time to talk about the final section and the ending.
Here's a reminder of how the PopUK Book Club works: each week I'll suggest chapters to complete by the next post (each Monday). In these weekly posts, I'll suggest a few discussion-provoking questions for us all to think over and respond to in the comments section.
After the jump you'll find some questions and topics to get the discussion started, but feel free to write about whatever you found interesting.
Take a look at my slideshow of possible future Book Club reads and be sure to let me know what you'd like to read!
Ready to discuss the final section of Choke? Just read more.
The importance of creation and invention become more and more explicit as the novel moves towards its ending, with Ida Mancini regretting her destructive past. What forms do creation and invention take?
Victor says he wants to be needed. How does this affect your reading of his addiction, and his choking routine, and his friendship with Denny?
I was surprised by the twist that Paige Marshall turns out to be a patient, not a doctor. Did the twist work for you? How does her delusion relate to the other forms of invention in the book?