Recap of Skins Series Four, Episode Six "JJ" Featuring Ollie Barbieri, Lily Loveless, Jack O'Connell, Luke Pasqualino
Pop Watch: Skins — Series Four, Episode Six "JJ"
On last night's episode of Skins we took a journey into JJ's mind as he tried to get a relationship off the ground. Don't forget to read part one of my exclusive interview with actor Ollie Barbieri who plays JJ where he talks about his character's journey so far. My recap of the storyline is under the cut, complete with spoliers, so check it out and let me know what you thought of last night's show!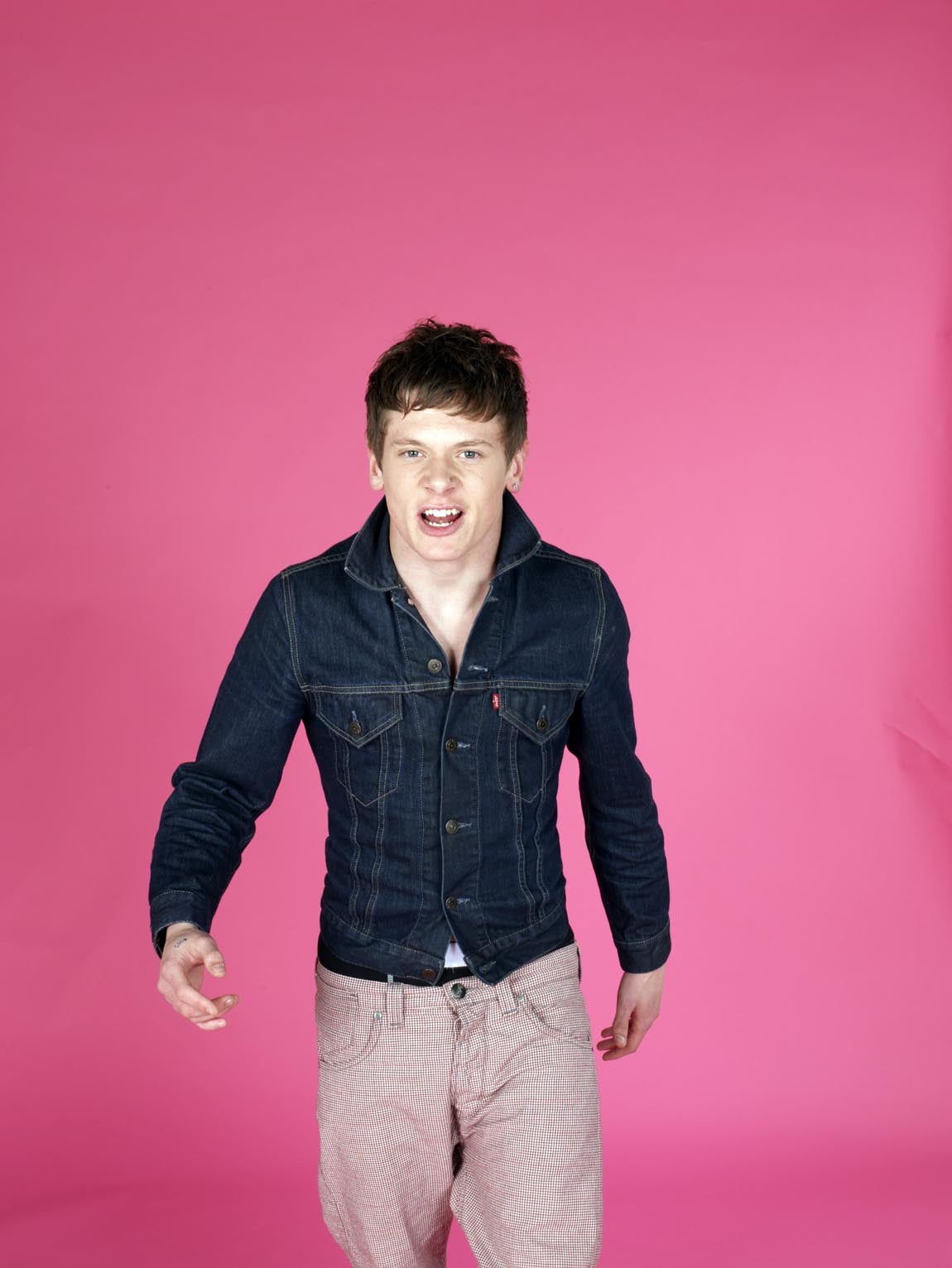 To read a quick recap of this episode — with spoilers — just read more.
JJ works at the cash and carry, and is in love with a coworker Lara. Eventually he asks her out over the loudspeaker system in the store and she says yes.
Freddie arrives at JJ's house with Cook — who escaped from jail — in a bag. Fred's dad was getting suspicious and he wants to stay with him.
JJ's two hours early for his date with Lara. He finds out she has a baby, and he does magic tricks to the delight of baby Albert... Lara can hear him on the baby monitor.
He's so awkward on their date and spits drink all over Lara when he drinks the wrong one. He eventually tries to escape through the toilet window, taking Cook's advice. Lara walks in and tells him to forget it.
He catches up with her and tells her that in his mind she's a "10" an he's a "3". She tells him to stop trying so hard, she's fallen for him, and they go back to her place and have sex.
JJ sees the dad of Lara's child - Liam - when he's leaving the psychotherapist, Liam tells him he's going to tell Lara.
She meets his parents with her son. The fact she has a daughter finally brings JJ's dad out from behind his newspaper.
JJ can't let Lara in the bathroom to change Albert as Cook's shut in there, and he panics and shouts. She calls him mental and leaves.
Feeling panicky, JJ headbutts Liam in the store, and Lara tells him over the loudspeaker that she doesn't think they should see each other anymore.
JJ's dad finally makes an effort to talk to his son, says that he didn't see the point in the doctors. That he let JJ's mum get on with it. It's a positive talk though, he tells him that he thinks he can come to anything.
Liam eventually gives JJ his approval, and he shows up at Lara's house with a ukelele band and a sheet with 'sorry for being a knob jockey' written on it, singing to her.
In the end he wins her back.
Stay tuned for part two of my interview with Ollie, and let me know what you thought of this episode in the comments below!