Reese Witherspoon and Jennifer Aniston TV Show Details
Reese Witherspoon and Jennifer Aniston Are Starring in a TV Show Together, We Are Blessed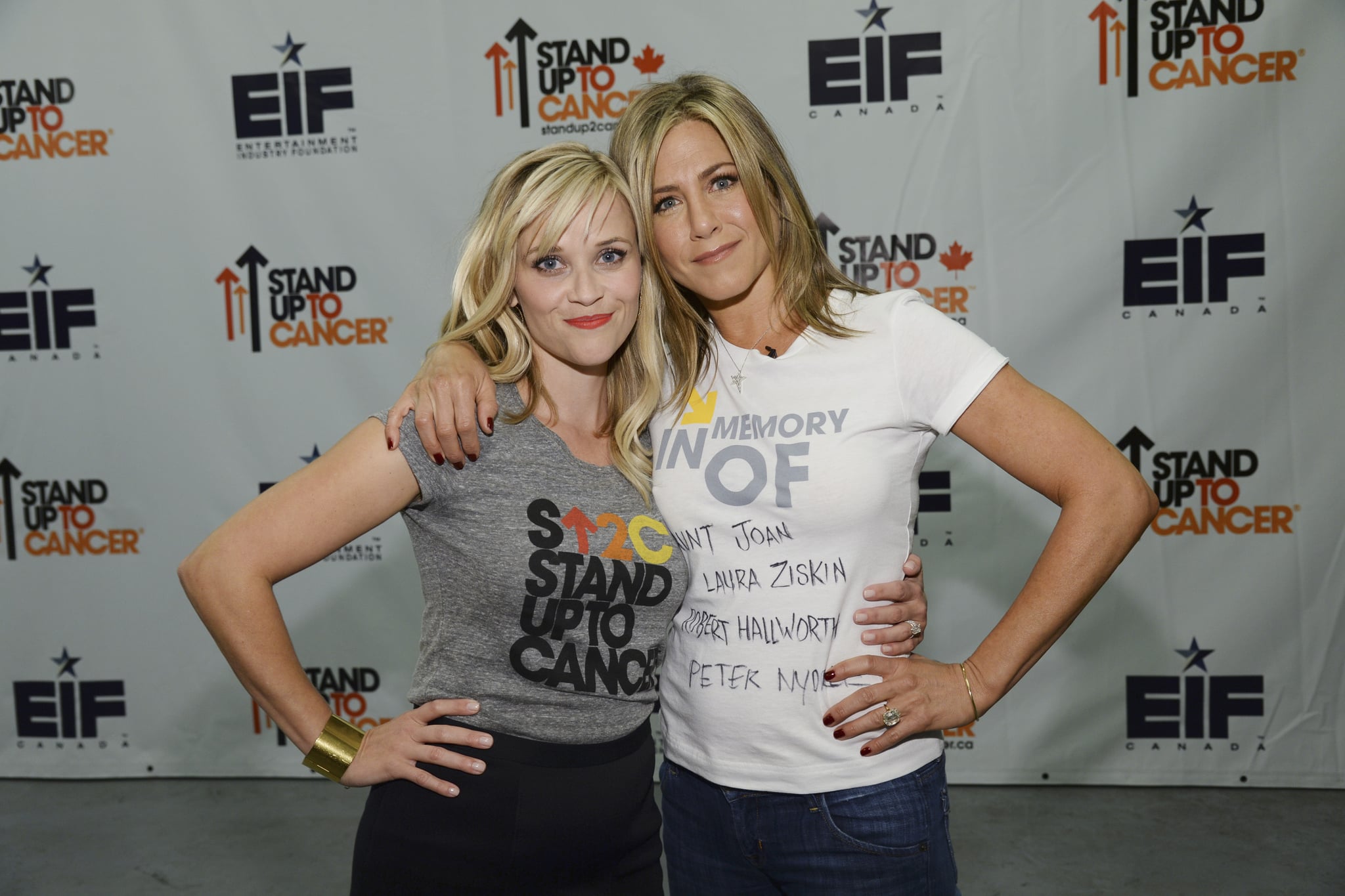 We must have done something good in a past life, because Reese Witherspoon and Jennifer Aniston are starring in a TV show together. Not too much is known about the series so far, but it will reportedly "focus on a New York morning show," according to Variety.
House of Cards producer Jay Carson is on board to write the script, while Witherspoon, Aniston, and Steve Kloves will serve as executive producers. There's no word on which network will helm the show just yet, but it's being shopped to streaming services as well. The series will mark the first time Aniston and Witherspoon — who are close friends IRL — have worked together since the Legally Blonde actress guest starred on Friends as Rachel Green's sister Jill.
Witherspoon has already made her triumphant return to the small screen with her work in Big Little Lies, which recently earned her an Emmy nomination for outstanding lead actress. Aniston hasn't been on TV since the end of Friends in 2004, but she told Variety that she's "thought about it a lot. That's where the work is. That's where the quality is. At this point in my career, I want to be part of wonderful stories, exciting characters, and also just having a good time."