Reese Witherspoon Quotes About Time's Up February 2018
Reese Witherspoon Explains Why Time's Up Is Vital For Women Everywhere, Not Just in Hollywood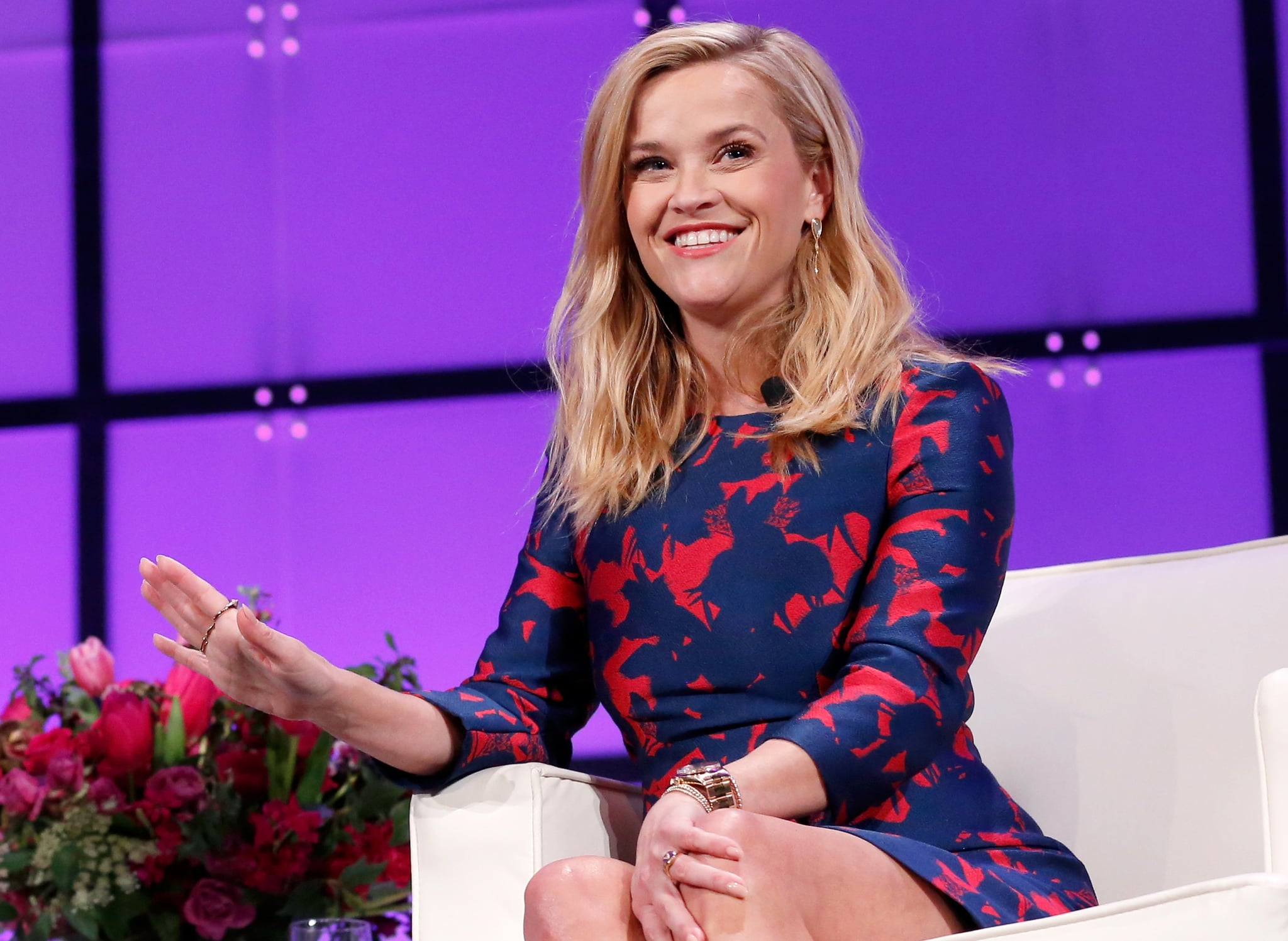 On Jan. 1, hundreds of actresses and people in the entertainment industry teamed up to launch the Time's Up initiative to fight against sexual harassment and assault in the workplace. One of those many women is Reese Witherspoon, who believes that the movement is important for all women, not just those in Hollywood.
On Friday, POPSUGAR was front and center at the Watermark Conference For Women in San Jose, CA, where Reese shed light on how the powerful movement came about. "There were about 40 women who got into a room in late October after the Harvey Weinstein story broke. Most of us had never met each other before because in Hollywood, you're usually the only woman in the room [and] if not, maybe there are two women in the room," Reese explained. "I've frequently been the only woman out of 150 people on a set, so there wasn't a lot of conversation about sharing experiences, and we all just started sharing our stories and it was very powerful. It was very powerful in that we realized there was no going back from this moment — the moment that the silence was broken, the moment that we saw that our sisters had been so badly abused and burnt and discriminated against — and I learned things I can never unlearn. It was absolutely imperative from that moment forward that we not just talk about the problem, admire the problem, look at the problem — we were going to do something about the problem. So this group of women just mobilized; it was incredible."
"It was very powerful in that we realized there was no going back from this moment."
Celebrities like Kerry Washington, Rashida Jones, Eva Longoria, America Ferrera, Natalie Portman, and Tracee Ellis Ross all helped launch the initiative, which Reese described as "a movement to make sure every work environment is safe from discrimination, from harassment, [and] from abuse across every industry." "It wasn't just like we wanted to talk about Hollywood," Reese continued. "We wanted to talk about the farm workers who wrote a letter to the women of Hollywood that was so compassionate and incredible that we had to do something. So we started a legal defense fund with Tina Tchen — formerly of the Obama administration — and there is now out of the National Women's Law Center in Washington DC a fund."
According to Reese, the fund raised $20 million in just 10 days. "It makes me want to cry. I talked to Tina two days ago and she said over a thousand women have applied for access to this fund, which helps with on-the-job harassment suits," Reese said. "Any woman or man in any industry can call the National Women's Law Center and be connected there, and 450 lawyers donated their time, which is also incredible."
The Time's Up movement has gotten so big, in fact, that it's now global. "We're helping women in the UK. We're just trying to scale it out," Reese stated. "As we're flying the plane, we're building the plane. It's been incredible to hear that that many people have already applied. [It] just shows that we have got to raise more money and we have got to tackle this issue so that people don't have to feel scared to go to work. We're chopping away at this problem by coming at it the way we know how."
"It's imperative that we are not silent with our sisters."
As for the advice she would give to any woman who is ready to tell her story, Reese stressed that "the most important thing is that you get legal advice." "I'm not going to sit here and say that it's the best idea for everyone to tell their story and I know, because I have a story of sexual harassment and sexual abuse that happened to me on a movie set," Reese revealed. "I got my legal papers and I was very young and it was terrifying. It was terrifying that the repercussions would be legal; it would be my reputation, and it would also be monetary in a way that I could not afford or tackle. What I will say about the defense fund is that they're providing counsel. You are going to get good, sage advice about your work environment and whether or not telling your story is going to be beneficial to you. For sure I think it's important to share with colleagues and we are done with not telling our stories to each other anymore. I think we have to share and we have to protect each other and help each other from unsafe work environments, predators. It's imperative that we are not silent with our sisters."
If you would like to support the Time's Up initiative, you can donate to the legal defense fund on their GoFundMe page or you can find out more about how to get involved on the Time's Up website.