Rhaegar and Viserys Similarities on Game of Thrones
Game of Thrones: Rhaegar and Viserys Targaryen Are Practically Twins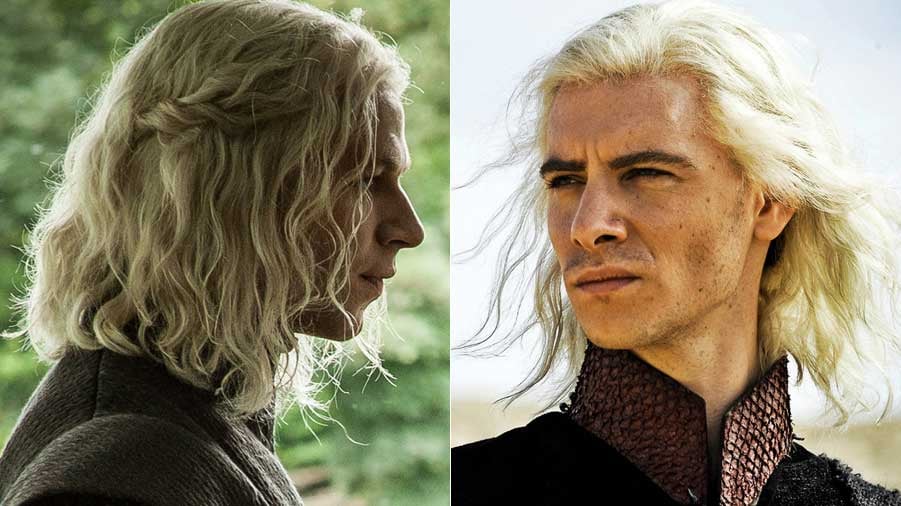 Game of Thrones fans were rewarded with a major payoff in the season seven finale when Samwell Tarly and Bran Stark get together, pool their respective knowledge, and discover that Jon Snow is the legitimate son of Rhaegar Targaryen and Lyanna Stark. It is revealed via a flashback to their wedding, now that Bran Stark can conveniently have flashbacks about all people and all places now that he's the omniscient Three Eyed-Raven.
In the flashback, you may have felt a sense of deja vu looking at Rhaegar, with his wavy, flowing blond tresses. That's because he's the spitting image of his brother, Viserys, who was a character on Game of Thrones in season one — which was actually by design on the part of the creators.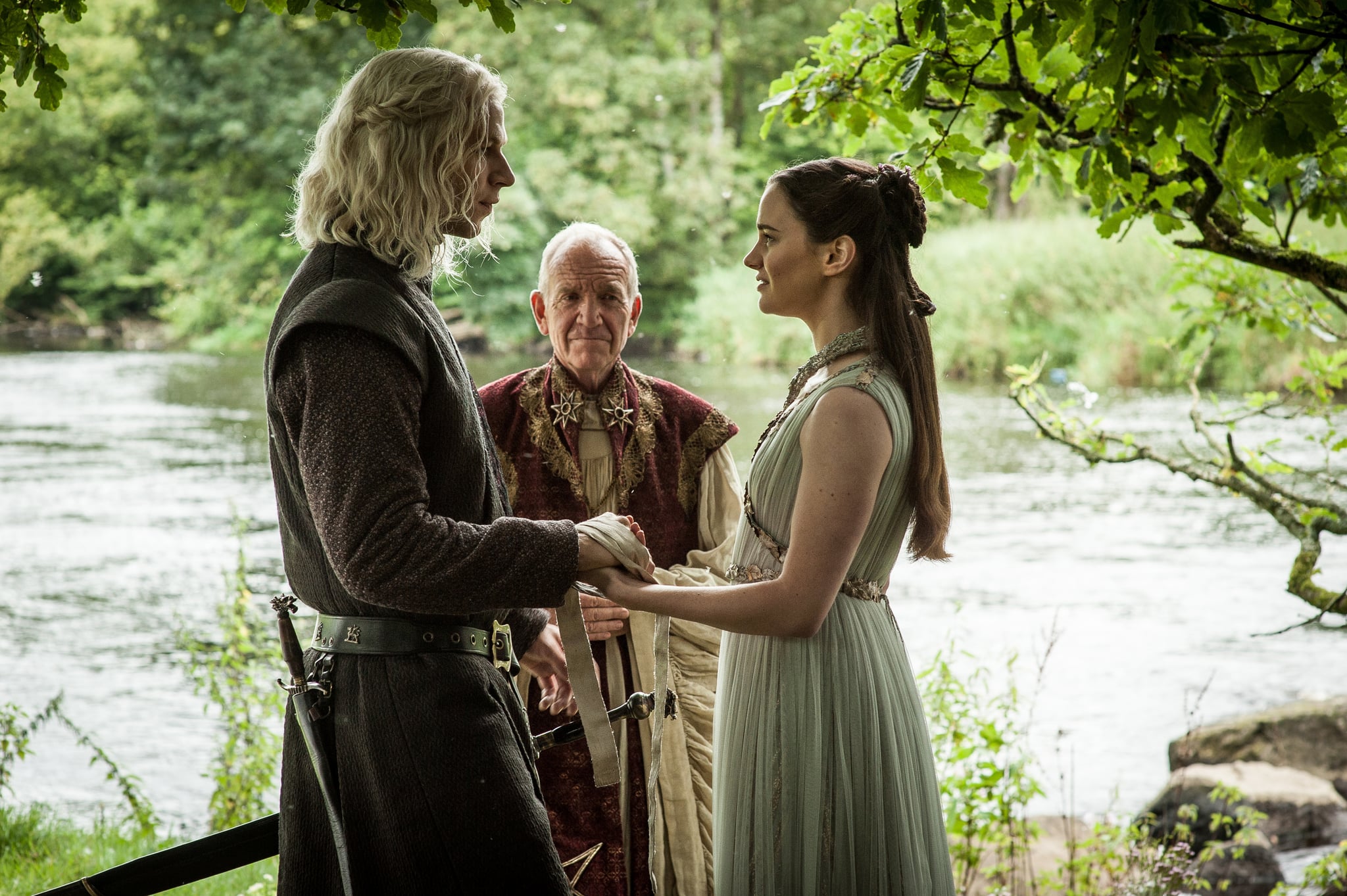 "It was a little bit of a double take for everybody. (Laughs.) But they're meant to look similar!," director Jeremy Podeswa told The Hollywood Reporter of the resemblance. What's interesting is that Podeswa goes on to say that it was important to the show to set the right tone with the wedding scene.
"[Rhaegar and Lyanna] had a proper marriage that was based on love. For me, it was important to present that scene in a kind of idyllic way, which was really unexpected," says Podeswa.
Unexpected, indeed. It's hard to reconcile the beautiful (albeit brief) scene of love and harmony with someone who looks so much like the awful, spoiled, abusive Viserys from season one. But perhaps Viserys would have been a very different person if he was not raised in exile across the Narrow Sea with the rest of his family dead save for his younger sister, Daenerys.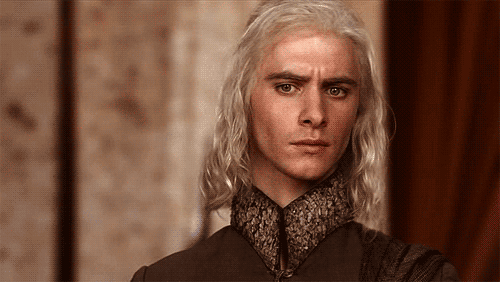 Either way, the casting and makeup/hair departments really earned their money with Wilf Scolding (Rhaegar), who does bear an uncanny resemblance to Harry Lloyd, who played Viserys. It isn't just the platinum blond wig done in the same hairstyle; it's the nose, mouth, and bone structure too. They could definitely pass for brothers. And actually, Emilia Clarke (Daenerys) looks like she could be a member of the family too, for that matter.