Rikki Loney is the Second Act to Leave The X Factor, Rachel Adedeji Was in the Bottom Two, Whitney Houston and Cheryl Cole
Rikki Loney is the Second Act to Leave The X Factor!
Rikki Loney was the second act to leave The X Factor tonight, following Kandy Rain's departure last week. It was another week of exciting performances after Cheryl Cole and Whitney Houston performed on the show, the latter not even letting a wardrobe malfunction faze her! At the end of the night, Rikki was voted into the bottom two alongside Rachel Adedeji who was in the bottom two last week, and took the news badly tonight, breaking down into tears. Then, after another performance from each of them, the three judges voted.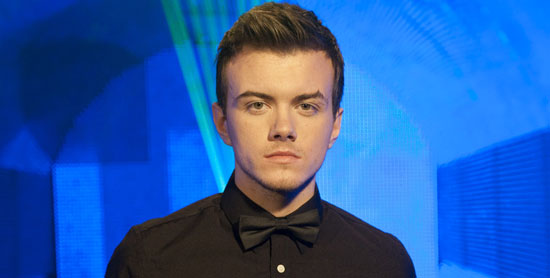 Dannii Minogue voted to keep Rachel in, and Cheryl Cole voted to keep in her act — Rikki. Simon Cowell had the deciding vote as Louis Walsh was absent after attending Stephen Gately's funeral, and he chose Rikki to go home based on tonight's performance of "Flying Without Wings". What do you think — did Simon make the right decision? Let me know!