Robert Durst Admitted on The Jinx: "I Killed Them All, of Course"
Robert Durst Admitted on The Jinx: "I Killed Them All, of Course"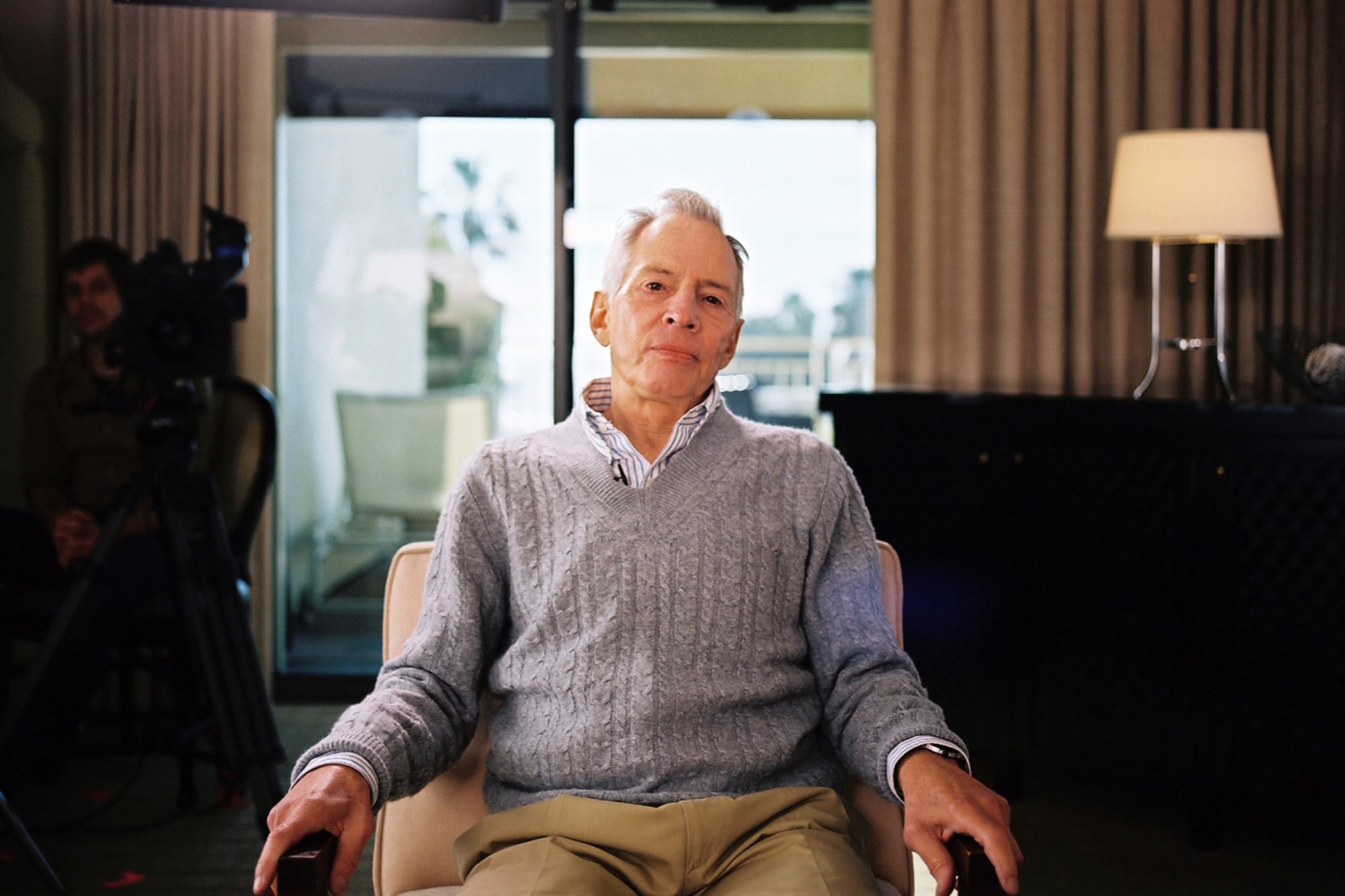 Robert Durst, subject of HBO's true-crime documentary miniseries The Jinx, just gave viewers one of the most unbelievable series finales in recent history — by accidentally admitting to killing three people. Last week's episode took a shocking turn when filmmaker Andrew Jarecki discovered a letter that Durst wrote to his best friend Susan Berman (years before her 2000 murder) and compared it to a letter to the Beverly Hills police, alerting them to the presence of a "cadaver" at Berman's address. The writing was undeniably similar, and in both cases, "Beverly" was misspelled "Beverley."
Those who have been watching the six-part series have likely heard by now that Durst was arrested on Saturday in New Orleans, but we had to wait until Sunday night to see Jarecki confront Durst with the damning evidence. Durst, who had dodged his request for a second interview for a while, was visibly shaken. Though he denied having killed Berman, first wife Kathleen Durst, and in 2001, neighbour Morris Black, he covered his face at one point and burped strangely. The interview concluded, and he went to the bathroom, where his microphone picked up the following:
"You're right, of course . . . But you can't imagine . . . Arrest him . . . I don't know what's in the house . . . Oh, I want this . . . What a disaster . . . He was right . . . I was wrong . . . And the burping . . . I'm having difficulty with the question . . . What the hell did I do? . . . Killed them all, of course."
The screen went black, and credits rolled. According to The New York Times, it was over two years after the interview that the filmmakers found that audio. There are so many questions left to answer, so stay tuned for more information on the Durst case.