Robert Pattinson Can Now Add Wedding Crasher to His CV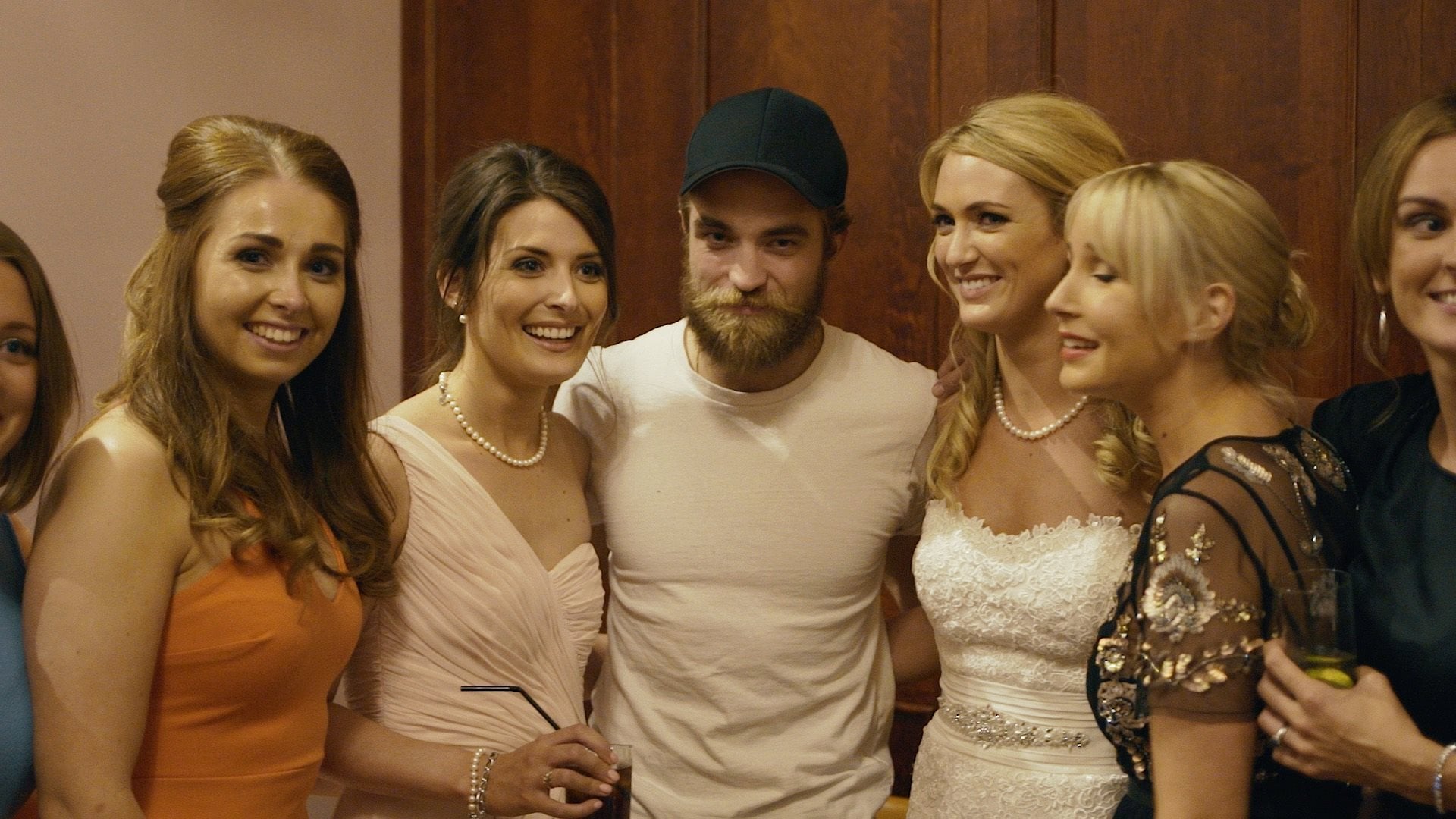 Talk about a lucky bride! One woman had an extraspecial wedding day last week when she accidentally ran into Robert Pattinson at her reception. Reuben Skinner, the videographer at the wedding, took to Facebook to share a cute photo of the bride and her friends posing with the actor at her late August ceremony in Northern Ireland. "That moment when Robert Pattison featured in my wedding video. Weirdly Danny from the Script also crashed this same wedding. #rpats #weddingcrasher #robertpattison," he captioned the photo. One of the bride's friends also posted a photo of the encounter on Instagram.
The actor, who also posed with a fan and his pal Charlie Hunnam earlier this Summer in Northern Ireland, may have gotten some inspiration from the nuptials. Robert is currently engaged to singer FKA Twigs, and the couple was last spotted looking loved-up during an outing in England in July. See the cute photo of Rob's wedding crashing below, and then check out what FKA had to say about starting a family with the actor.