Robert Pattinson Joins George Clooney's Hope for Haiti Telethon Which Will Air on MTV in the UK on Saturday
Robert Pattinson Joins Celeb Lineup for George's Haiti Telethon
George Clooney has organised a global telethon in aid of Haiti, which will take place this Friday night — Saturday morning GMT — with a huge lineup of stars volunteering to help out and perform to encourage people to donate money. London will host some musical acts for the telethon, including Rihanna, Bono, Coldplay, Jay-Z and The Edge, while Robert Pattinson is presenting!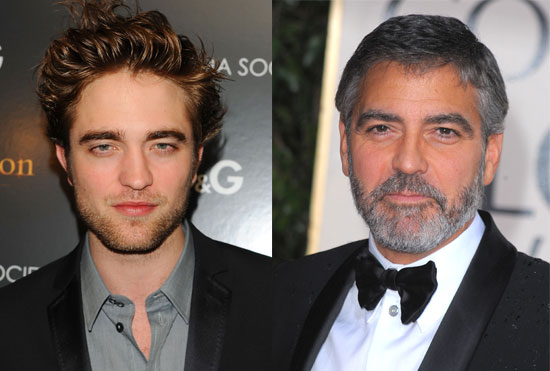 His name alone guarantees a huge audience, although other stars confirmed for Friday include — deep breath — Brad Pitt, Bruce Springsteen, Mary J. Blige, Jennifer Hudson, Shakira, Alicia Keys, Justin Timberlake, Taylor Swift, Dave Matthews, John Legend, Stevie Wonder, Keith Urban, Kid Rock, Sheryl Crow, Christina Aguilera, Wyclef Jean, Anna Kendrick, Zac Efron, Jennifer Aniston, Jake Gyllenhaal, Bradley Cooper, Renée Zellweger, Chris Pine, Courteney Cox, David Arquette, Colin Farrell, Gabby Sidibe and Emily Blunt!
To find out what time you can watch it in the UK on MTV on Saturday, just read more.
No doubt more names will be announced and show up for the fantastic cause on Friday night to raise more awareness and ask for donations for the people of Haiti. But where can you watch it and donate? It's showing live on MTV on Saturday morning at 1am and then will be repeated at 9pm too if you can't stay up all night. Funds raised will go to Oxfam America, Red Cross, Unicef, Partners in Health and the Yele Haiti Foundation. Will you watch?