Robert Pattinson Reese Witherspoon Water For Elephants Premiere
Who Are You Most Excited to See at the Water For Elephants Premiere — Robert Pattinson or Reese Witherspoon?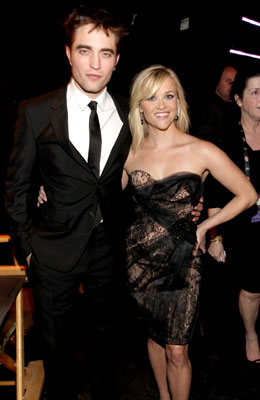 Robert Pattinson and Reese Witherspoon will reunite on the red carpet at today's NYC premiere of Water For Elephants. The costars have already given us a sneak peek at their impressive chemistry in the trailer, and we can't wait to see sparks fly tonight and when the movie's in the theaters. Both stars also have their own real-life love stories to celebrate! Reese recently married Jim Toth in a family and friend-filled ceremony, while Rob got cozy with Kristen Stewart at the Breaking Dawn wrap party. It was also her 21st birthday, and there was plenty of Robert and Kristen PDA at their intimate cast bash. We're broadcasting live on the scene starting at 5:15 p.m. ET, so don't forget to watch the Water For Elephants world premiere here and catch all our updates on PopSugar's Twitter page. Until then, tell us — who are you most looking forward to seeing at the debut, Rob or Reese?