Rogue One's Original Ending
Rogue One's Director Confirms the Original Ending Was Completely Different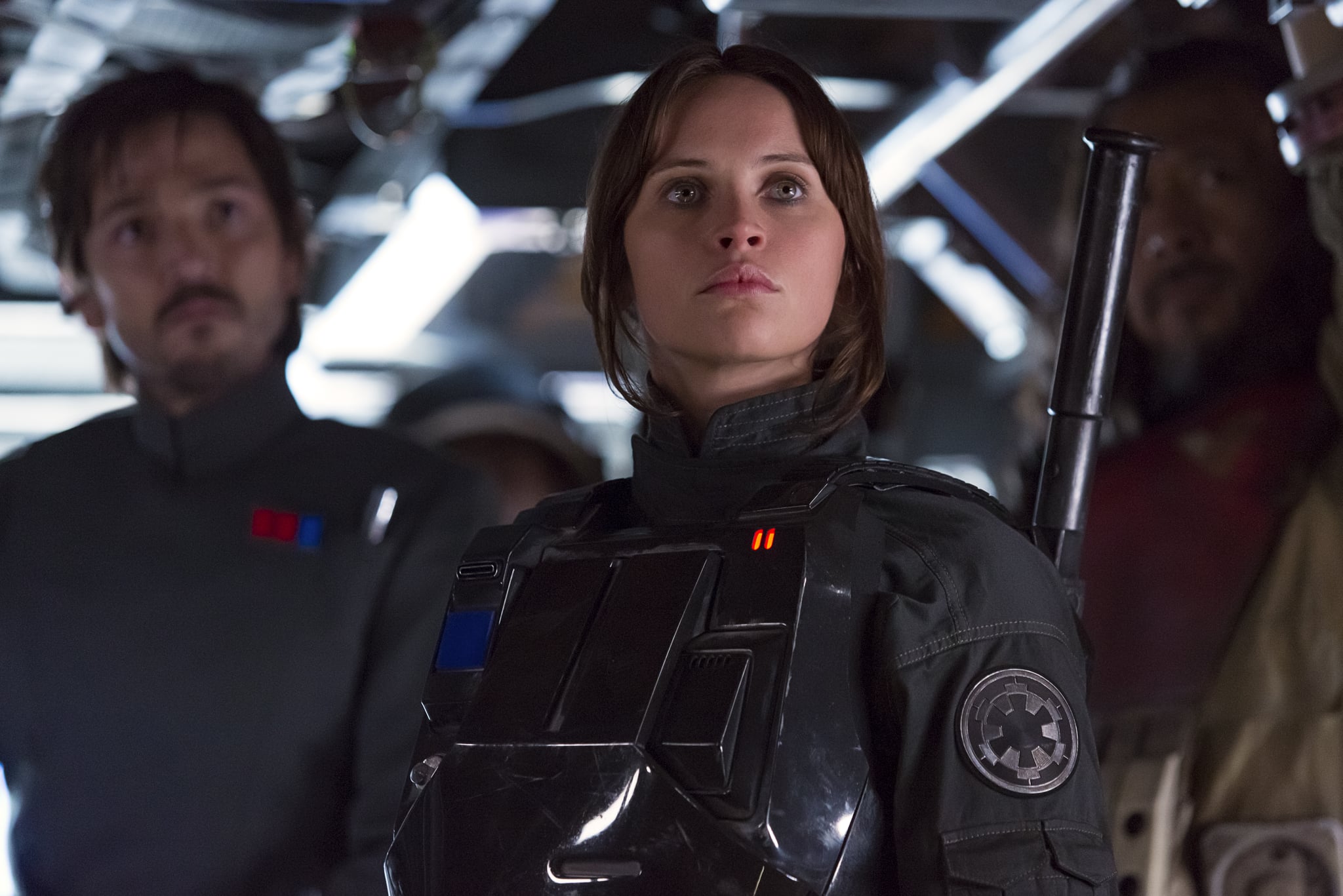 Warning: Major spoilers below!
The ending of Rogue One made a real statement: sometimes sacrifices must be made for the greater good. The deaths of Jyn Erso, Cassian Andor, and their team of rebels are tragic, but logically necessary given the film's placement in the Star Wars timeline — but they almost survived.
In a now-pulled podcast from Empire (set to be uploaded again on Dec. 26), director Gareth Edwards confirmed that the characters didn't die in the original screenplay. He and the writers assumed family-friendly Disney wouldn't let them create a movie in which the main characters perished, but the studio eventually agreed that letting them die made the most sense. "I kept waiting for someone to go, 'You know what? Could we just film an extra scene where we see Jyn and Cassian, they're OK and they're on another planet?' And it never came. No one ever gave us that note, so we got to do it."
Given all the scenes from the trailers that were mysteriously absent from the movie, it makes sense that there may have been some story tweaks. Would you rather have seen them living happily ever after?