Royal Baby Name
What Do You Think William and Kate Will Name the Royal Baby?
Update: The royal baby name has been revealed! Congrats to those who guessed correctly.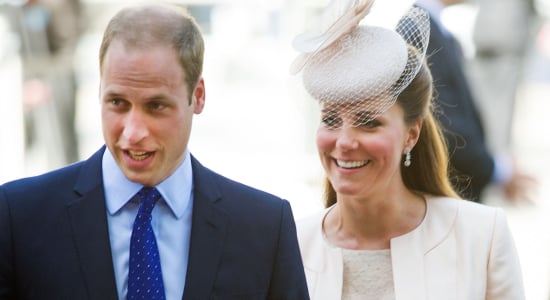 Now that Kate Middleton is in labor, one question seems to top all the rest: what will Prince William and Kate name their firstborn? British bookies have a baby-name spread where plenty of people have bet on potential names, drawing on patterns within the royal family and speculation over which names may be meaningful to the couple. Traditionally, royal children tend to be given classic, historical family names that have been passed down through the monarchy, but will the Duke and Duchess of Cambridge take a more contemporary approach?
We don't yet know the sex of the baby, but right now, bookies have set the favorite as Kate having a girl. As for potential girl names, the queen's middle name, Alexandra, is currently the top bet, but other family names like Elizabeth and Diana are also favored. On the boy side, people are guessing on names from within the monarchy like George, Philip, and Charles, plus Princess Diana's maiden name, Spencer. What do you think? Add write-ins in the comments!