The Rum Diary Movie Poster
The Rum Diary Poster — Love It or Leave It?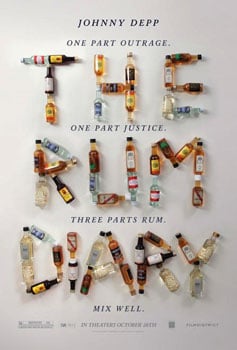 Johnny Depp's The Rum Diary hits theaters on Oct. 28, the movie poster for the film promises a beachy, blurry, good time. Spelled out entirely in nips, the poster reads "One part outrage. One part justice. Three parts rum. Mix well." It's definitely cute, if not a little reminiscent of those Absolut ads from the late '90s. The real question is whether or not it's a bad idea to put the movie's biggest selling point — Depp's face — right there on the one-sheet. Now that you've seen the trailer for The Rum Diary, how do you feel about the poster?