Ryan Gosling on GQ January Issue 2017
Ryan Gosling Feels "So Lucky" to Have Eva Mendes and Their Daughters in His Life: "It's Like a Dream"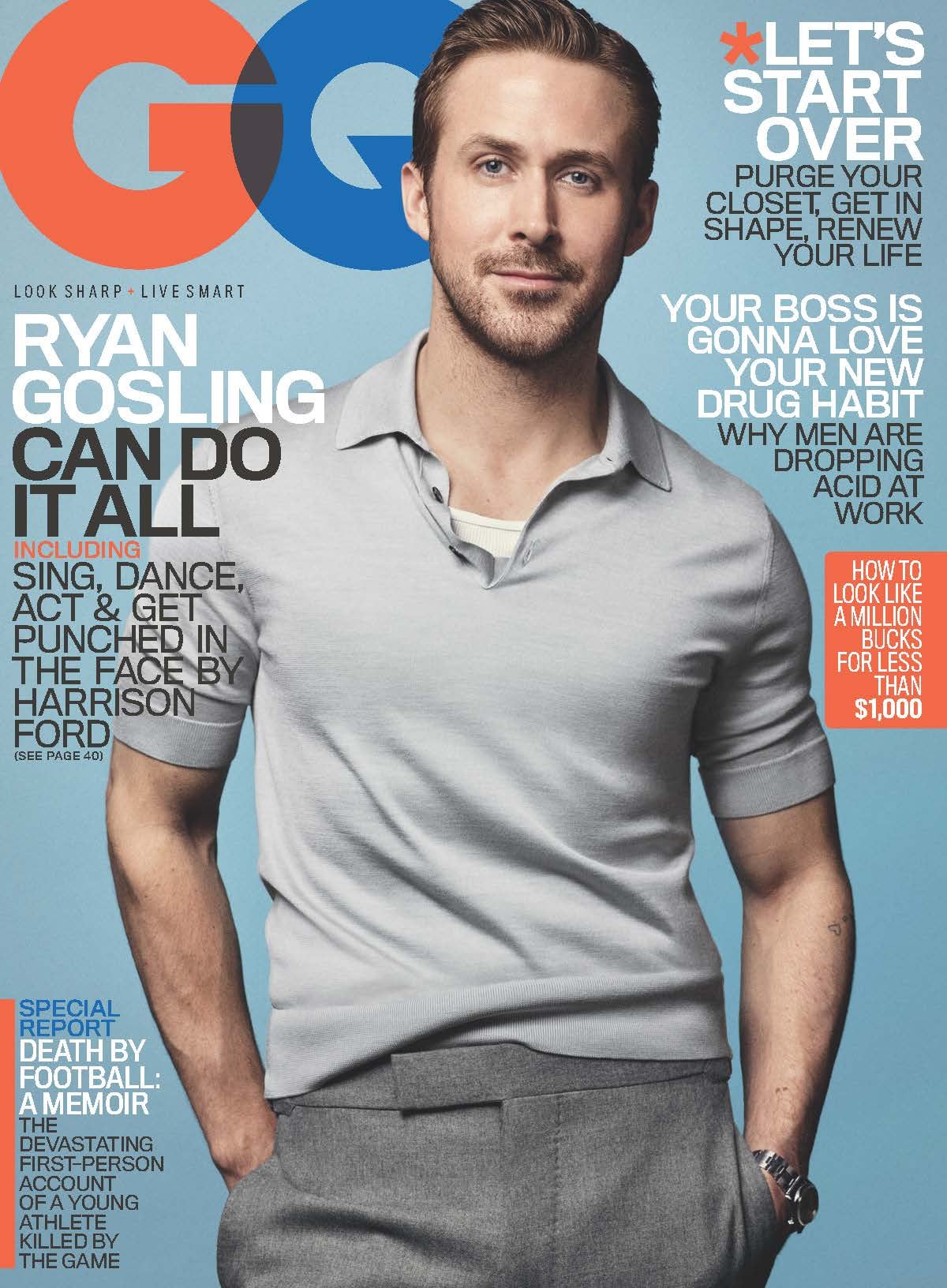 It seems like Ryan Gosling is popping up everywhere this year, and we certainly aren't complaining. The La La Land actor graces the January cover of American GQ, and in addition to making us swoon with his soaking-wet body, he also opened up about his family, his career, and how he got punched by Harrison Ford on the set of Blade Runner. See some of his best quotes below.
On getting punched in the face by Harrison Ford: "It was kind of, you know, a rite of passage. We were just doing a fight scene and, you know, it just happened. But what was funny was, when it was over, they brought ice for my face, and Harrison pushed me out of the way and stuck his fist in the ice. I asked him the other day where he got his sense of humour from — was it from his mother or his father? He said, 'Sears.' And he didn't have much time to shop around so he just had to grab one and get out."
On what worried him about doing La La Land: "You know . . . just that it would be ridiculous. You know, people are breaking into song and dancing and flying in the stars, and [the audience is] also having to accept them as real people in the world. That was the challenge. More what it is is that it's not cynical. There's nothing cynical about this movie, and there's no out for us to say, 'Just kidding!' We can't be ironic about it. There's no avenue for that in this. It wears its heart on its sleeve, this film."
On how he's like his mother: "She's funny. My mom used to wake me up to watch Johnny Carson, to watch his monologues. Abbott and Costello, she used to make me watch them. She knew that that was special, and she really wanted me to get that, and I still love those things. My mother's more of an academic — she went back to school five years ago and became a teacher. She's here and she's learned 500 words. I'm not an academic in the way that she is, but I do have her kind of curiosity."
On his incredible family: "Eva's the dream mother, and they're dream babies, and it's like a dream that I'm having right now. I'm dreaming it all. So I feel so lucky."
On being a good father to his two daughters: "When you meet your kids you realise that they deserve great parents. And then you have your marching orders and you have to try and become the person that they deserve."