Ryan Reynolds Tweet About Blake Lively Having an Affair
Getting Ghosted? Ryan Reynolds Jokes That Blake Lively Is Having a Supernatural Affair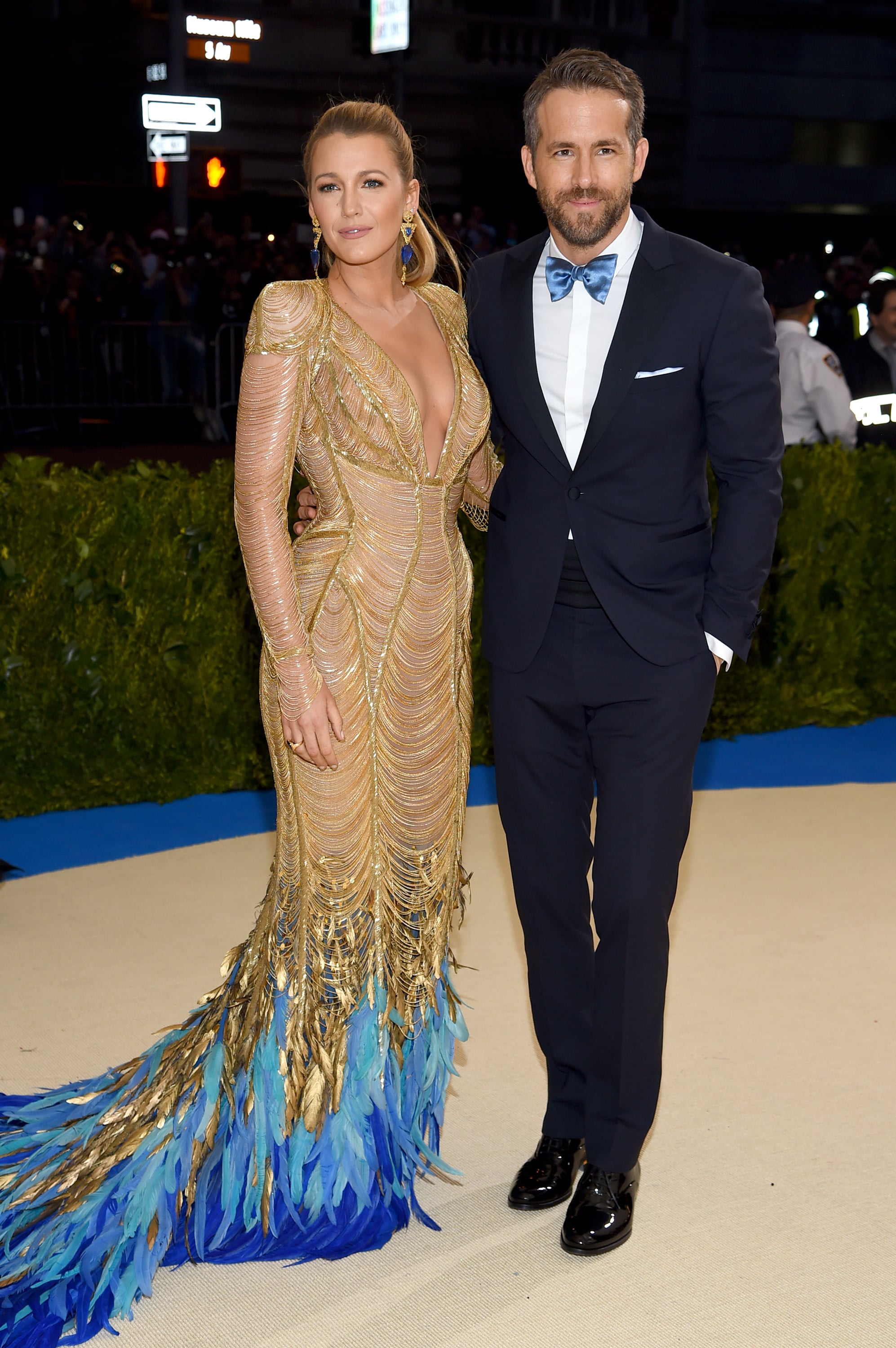 Ryan Reynolds and Blake Lively's relationship is the gift that keeps on giving. They always look madly in love when they're on a red carpet or out and about, but one of the best things about their relationship is their entertaining interactions on social media. On Thursday, we were presented with yet another hilarious tweet from Ryan himself, jokingly accusing his wife of dabbling into the world of supernatural intercourse.
In case you hadn't heard, there's a woman (who kind of resembles Blake?) saying that she's slept with 20 ghosts and plans on marrying one — yes, you read that correctly. Ryan caught wind of the bizarre news and, naturally, he had to poke some fun at it. Responding to the New York Post's tweet about the story, he alluded to Blake Lively cheating on him with the ghosts, saying, "THIS is how I find out?"
THIS is how I find out?

— Ryan Reynolds (@VancityReynolds) November 1, 2018
It's the perfect one-liner for a news story that otherwise would just leave us really confused (and wondering about the well-being of the woman). Considering the longstanding history of Blake and Ryan and their playful chemistry, we're sure they both got a kick out of the tweet.