SAG Awards Winners 2017
Announcing the 2017 SAG Awards Winners!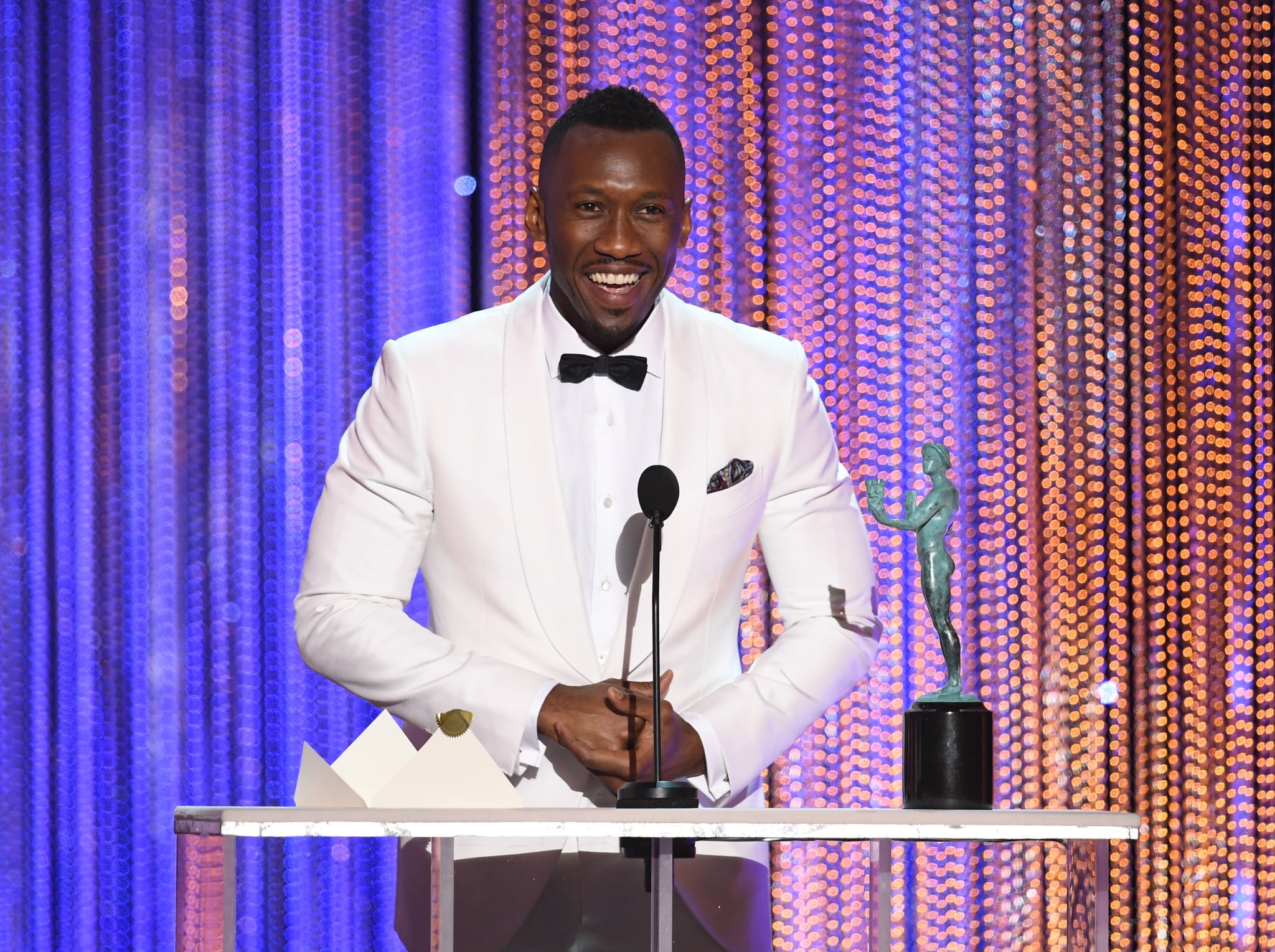 The Screen Actors Guild Awards are perhaps the most important indicator of which filmmakers and actors will take home the coveted Oscars, which makes Sunday's show all the more important. Titles we've been hearing all award season are all over this year's list of nominees, including Moonlight, Manchester by the Sea, and, of course, La La Land. But the SAG Awards also honour performances in television, and Game of Thrones, Stranger Things, and Westworld were all up for statuettes. Here are all of 2017's big winners!
OUTSTANDING PERFORMANCE BY A CAST IN A MOTION PICTURE
Hidden Figures
OUTSTANDING PERFORMANCE BY A FEMALE ACTOR IN A LEADING ROLE
Emma Stone, La La Land
OUTSTANDING PERFORMANCE BY A MALE ACTOR IN A LEADING ROLE
Denzel Washington, Fences
OUTSTANDING PERFORMANCE BY A FEMALE ACTOR IN A SUPPORTING ROLE
Viola Davis, Fences
OUTSTANDING PERFORMANCE BY A MALE ACTOR IN A SUPPORTING ROLE
Mahershala Ali, Moonlight
OUTSTANDING PERFORMANCE BY AN ENSEMBLE IN A DRAMA SERIES
Stranger Things
OUTSTANDING PERFORMANCE BY A FEMALE ACTOR IN A TELEVISION MOVIE OR MINISERIES
Sarah Paulson, The People v. O.J. Simpson: American Crime Story
OUTSTANDING PERFORMANCE BY A MALE ACTOR IN A TELEVISION MOVIE OR MINISERIES
Bryan Cranston, All the Way
OUTSTANDING PERFORMANCE BY A FEMALE ACTOR IN A DRAMA SERIES
Claire Foy, The Crown
OUTSTANDING PERFORMANCE BY A MALE ACTOR IN A DRAMA SERIES
John Lithgow, The Crown
OUTSTANDING PERFORMANCE BY AN ENSEMBLE IN A COMEDY SERIES
Orange Is the New Black
OUTSTANDING PERFORMANCE BY A FEMALE ACTOR IN A COMEDY SERIES
Julia Louis-Dreyfus, Veep
OUTSTANDING PERFORMANCE BY A MALE ACTOR IN A COMEDY SERIES
William H. Macy, Shameless
OUTSTANDING ACTION PERFORMANCE BY A STUNT ENSEMBLE IN A TELEVISION SERIES
Game of Thrones
OUTSTANDING ACTION PERFORMANCE BY A STUNT ENSEMBLE IN A MOTION PICTURE
Hacksaw Ridge
SCREEN ACTORS GUILD LIFETIME ACHIEVEMENT AWARD
Lily Tomlin