Is Sansa Going to Die on Game of Thrones?
Maisie Williams's Joke About a Major Game of Thrones Death Has Fans on Edge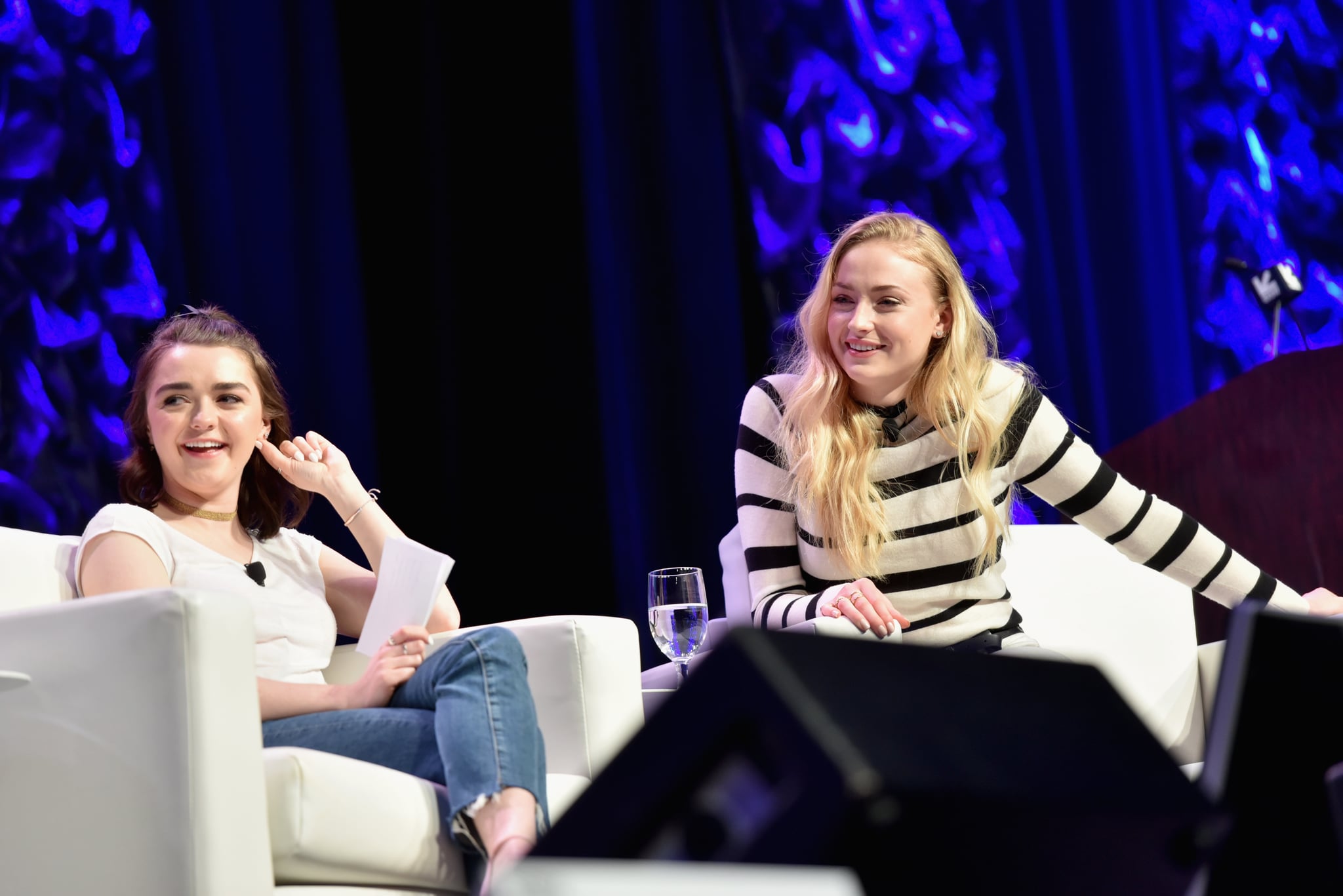 When it comes to killing off characters on Game of Thrones, truly anything goes. As we saw with Ned Stark's shocking exit in season one, even big characters aren't safe, which is why the show's devoted fans are a bit on edge following an off-the-cuff comment from Maisie Williams at the SXSW film festival. She and costar Sophie Turner, who play onscreen sisters Arya and Sansa Stark and are BFFs IRL, attended a Game of Thrones panel with showrunners David Benioff and Dan Weiss and were taking questions from audience members. Someone asked why Turner now has blonde hair instead of Sansa's trademark red, to which Williams replied, "She's dead." Naturally the room was left to stir in an uncomfortable silence for a second about Sansa's potential death before Benioff lightened the mood with a joke.
Moment goes by, then Benioff says, "Don't worry, they won't tell anyone." Uncomfortable laugh from the audience. #SXSW #GameofThrones

— The Storm: A LOST Rewatch Podcast (@StormPodcast) March 12, 2017
Although it seemed like Williams's comment was clearly meant in jest, it didn't stop fans from theorising that maybe, just maybe, Sansa Stark will actually bite the bullet in season seven. But would Williams really reveal a big spoiler like that? Of all the shows on TV right now, few have been plagued by spoilers the way Game of Thrones has. A number of the cast members have spoken out about their distaste for leaked secrets, and Williams is one of them. In January she told Radio Times that she found them "childish" and "annoying," which would make it pretty odd for her to suddenly turn around and spill a huge plot point to a crowd full of spoiler-hungry fans and journalists. Not to mention, HBO would likely penalise her into oblivion. Unfortunately (or fortunately, depending on how you look at it), we won't know for sure until the next season premieres on July 17.