Sarah Jessica Parker Quotes About Kim Kardashian Sept. 2016
Sarah Jessica Parker Talks About Kim Kardashian's "Enormous Influence"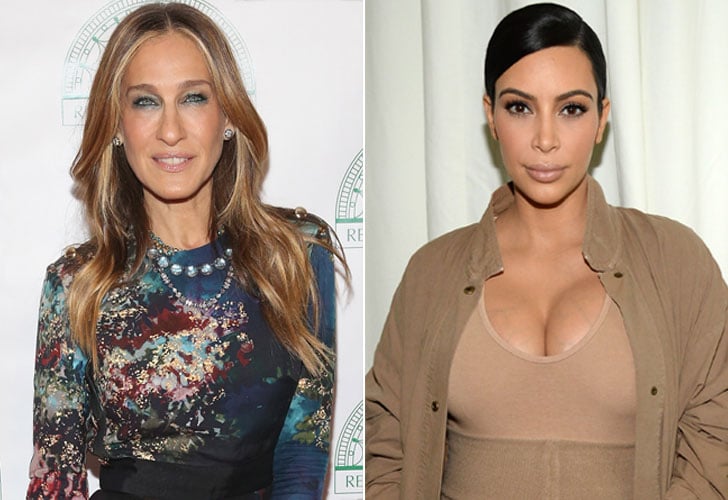 Kim Kardashian might have millions of fans already, but her latest one is a little more famous than usual: Sarah Jessica Parker. The Keeping Up With the Kardashians star hooked the Divorce actress up with complete backstage access to one of Kanye West's NYC concerts when she heard that Sarah Jessica's son, James Wilkie, was a huge fan. "She was lovely," SJP told The Daily Mail about her experience. "They were really gracious and allowed him time with Kanye, and that was in large part Kim's doing. There was a focus that I witnessed, not just with my son, who she gave a lot of time to, but with everyone in the room. She was never looking over her shoulder, she was hospitable and lovely."
In addition to chatting (and Snapchatting) with Kim backstage, Sarah Jessica revealed that she was "incredibly impressed" with Kim's overall presence. "[She] obviously has enormous influence, and she is more and more aware of what she wants and the images that she chooses to project, which she is in complete control of," she said. "I think she is a young woman who is evolving all the time and one shouldn't make a decision about anybody. She is not baked and done — I'm not either — so let her experiment and delight in the choices she has to make, and let's be kind to one another." Of all the things fellow celebrities have said about the Kardashians, that's definitely the best.