Sarah Michelle Gellar Is Pregnant, She and Freddie Prinze Jr Are Expecting Their First Child
Sarah Michelle Gellar Is Pregnant!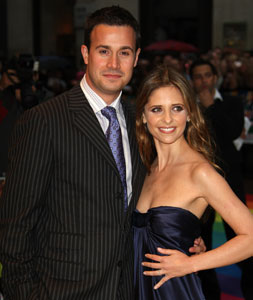 Sarah Michelle Gellar and her husband Freddie Prinze Jr are expecting their first child! The couple have been married since 2003 and their spokesman said "They're very excited" about the expected new addition to the family, who will arrive in the autumn.
Both Freddie and Sarah have new TV shows in the works to air around the same time they're expecting their baby, with Freddie starring in an American version of the ITV series No Heroics and Sarah starring in new HBO show The Wonderful Maladays.
Huge congratulations to the happy couple!