Screamland Horror Mazes Review | October 2016
We Braved Screamland's Horror Mazes and Lived to Tell the Tale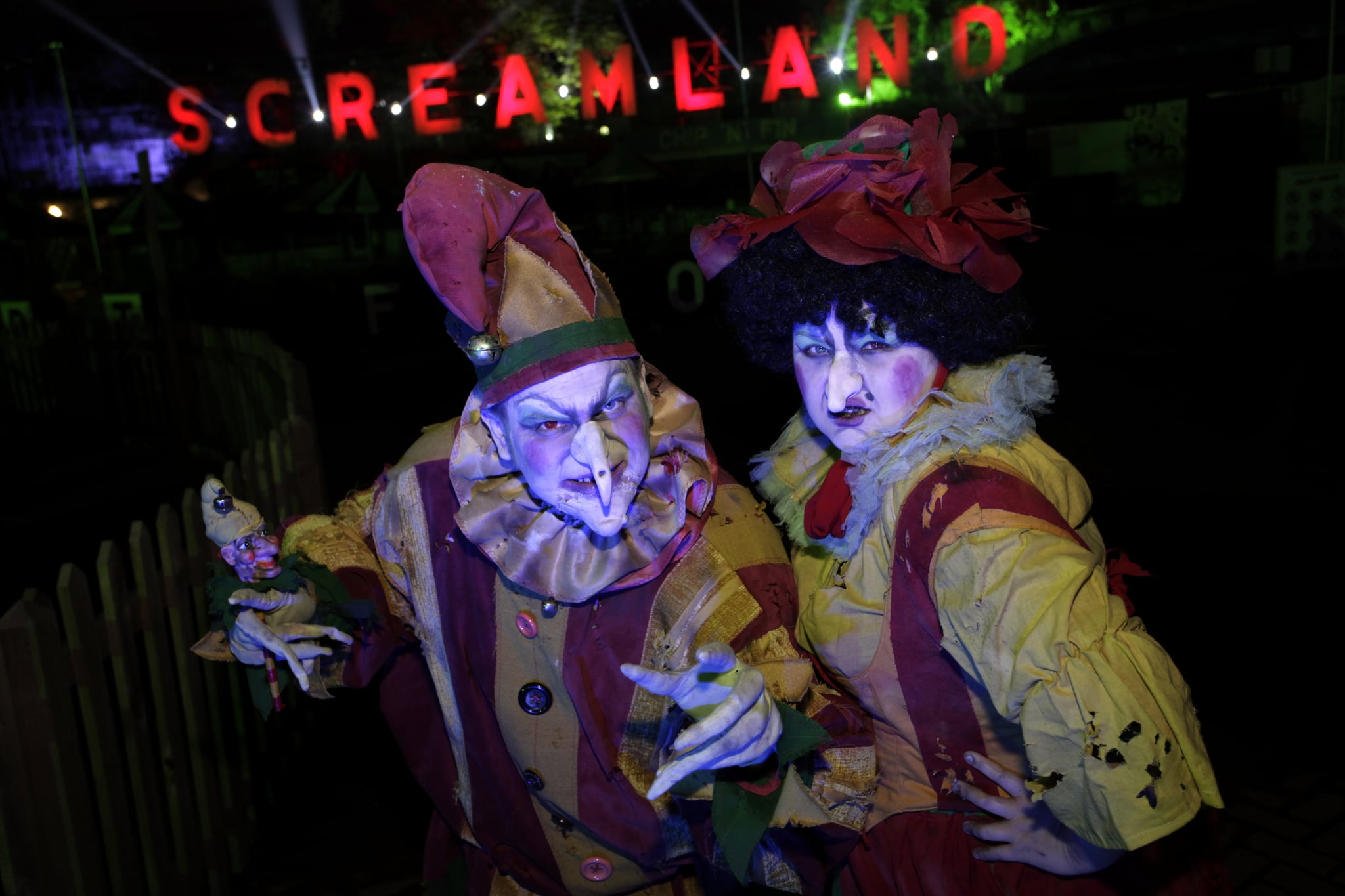 This Halloween, Margate's Dreamland turns into Screamland once again, offering a selection of award-winning mazes and one new, unnerving addition, The Paradise Foundation. We took a ghost train filled with dead child brides and ghostly conductors to experience "all the fun of the scare." Here's what you can expect from Margate's most menacing mazes:
The Paradise Foundation
Dreamland's newest maze, The Paradise Foundation, sells itself as the answer to all your happiness and wealth problems. That is, until you find out the sinister truth. "Happy but broke? Rich but unhappy? No problem [. . .] we can transform you, literally into the best version of 'you.'" How, you may ask? In short: by donating your body parts to the rich, and it sure isn't pretty. As you unwillingly creep through 17 environments, each more hair-raising than the last, you'll meet Dr. Prometheus and find out what it truly means to be "a provider."
Scare Factor: 🔪🔪🔪🔪
The Final Cut: They Came From Outer Space
Passing through a literal silver screen to The Final Cut, you will travel from a retro cinema into a sci-fi fantasy world as you experience an alien odyssey. From corn field to autopsy, the maze boasts 17 eerie extraterrestrial environments. We found this maze the most bearable of the bunch, unless you're someone who feels in any way claustrophobic, in which case the scare factor jumps to a 5 *relives stepping into the screen*.
Scare Factor: 🔪🔪🔪
Dead and Breakfast: Murder Hotel
Leading straight on from The Final Cut is Dead and Breakfast, where you'll bump heads with hotel landlady Fag Ash Lil and the knife-wielding Jack Mudgett. Mudgett is based on the real life serial killer H.H. Holmes who reportedly had a body count of up to 200 — yikes. Returning for its second year and packing even more of a petrifying punch, this maze was by far the scariest, especially for those who were particularly spooked by American Horror Story: Hotel. The maze gives a nod to the show with bodies bursting from mattress holes, and the fact the TV show's character James March was also based on serial killer Holmes.
Scare Factor: 🔪🔪🔪🔪🔪
Festino's Forgotten Fun House
Coulrophobics beware, Festino's Forgotten Fun House features some very topical terror: clowns. Inspired by the freakshows and funhouses that were once a staple of amusement parks and seaside resorts, the maze fits perfectly within the park, providing even more of an authentic scare. Those who aren't fans of make-upped madmen with chainsaws (particularly of the cannibalistic kind) coaxing you into cages should probably give this one a miss. With a horseshoe style layout, Pearlywight and his band of beastly brothers will be able to track you down again and again and again . . .
Scare Factor: 🔪🔪🔪🔪
Overall, the Screamland maze collection is one that'll no doubt shake you and leave you being suspicious of just about everything and everyone for a few days afterwards, but it won't have you curling into the fetal position and praying for your life. Which, we think, is the best balance of fun and terror. Who can enjoy a maze with their eyes closed anyway?
Top tip: for those looking to be truly unsettled, make sure you lead the pack at the front of your group.
Screamland nights run until 29 Oct., buy your Dreamland tickets now.