See All Lindsay Lohan's Mugshots
PICS: See Lindsay Lohan's Past and Present Mugshots!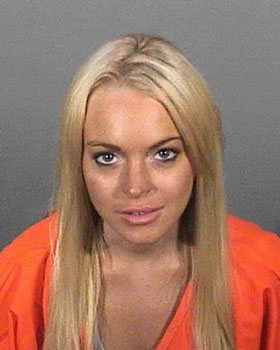 Lindsay Lohan posed for yet another bleached-blonde booking photo as she checked into the Lynwood Correctional Facility in LA. This picture is from yesterday, and in the gallery you can check out one from when she served 84 minutes in jail in November 2007, and the right one is from her original DUI arrest in July 2007.
She started serving her 90-day sentence yesterday after being cuffed and taken out of court. Apparently Lindsay is being cooperative behind bars so far, and we really do wish her the best over the next few weeks.