See Ivor Novello Nominations Full List Featuring Lily Allen and Dizzee Rascal
Lily Allen and Dizzee Rascal Lead the Ivor Novello Nominations!
Lily Allen and Dizzee Rascal have received two nominations each for the Ivor Novello Awards. The awards celebrate the best of British songwriting, and the ceremony will take place at London's Grosvenor House on 20 May. Lily's picked up two nods for "The Fear" in the best song musically and lyrically plus the PRS for Music most performed work categories, while Dizzee's "Bonkers" is nominated for best contemporary song and Tongue N' Cheek is up for the album award. Songs performed by La Roux, Bat For Lashes, James Morrison, Paolo Nutini and Girls Aloud are also up for awards: check out the full list after the jump.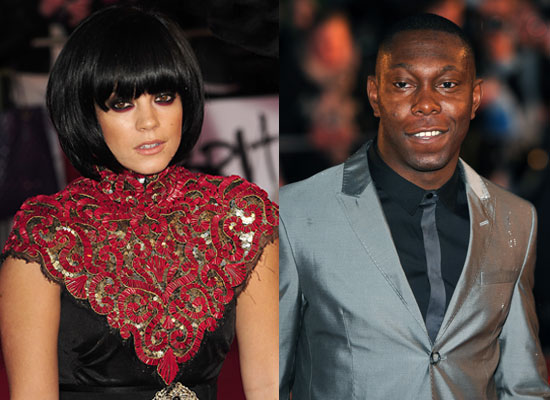 To see the full list of nominees, just read more.
Nominees for the Ivor Novello Awards
BEST CONTEMPORARY SONG
"Bonkers"
Songwriter/s: Dylan Mills / Armand Van Helden
Performed By: Dizzee Rascal
"Daniel"
Songwriter/s: Natasha Khan
Performed By: Bat For Lashes
"In For The Kill"
Songwriter/s: Elly Jackson / Ben Langmaid
Performed By: La Roux
BEST SONG MUSICALLY & LYRICALLY
"Save It For Someone Who Cares"
Songwriter/s: Nick Hemming
Performed By: The Leisure Society
"The Fear"
Songwriter/s: Lily Allen / Greg Kurstin
Performed By: Lily Allen
"The Last Bus"
Songwriter/s: Ed Adlard / Will Adlard / Ali Digby / George Eddy
Performed By: Patch William
BEST TELEVISION SOUNDTRACK
Desperate Romantics
Composer/s: Daniel Pemberton
Life
Composer/s: George Fenton
Red Riding 1974
Composer/s: Adrian Johnston
ALBUM AWARD
The Duckworth Lewis Method
Songwriter/s: Neil Hannon / Thomas Walsh
Performed By: The Duckworth Lewis Method
Sunny Side Up
Songwriter/s: Paolo Nutini
Performed By: Paolo Nutini
Tongue N' Cheek
Songwriter/s: Nicholas Detnon / Dylan Mills
Performed By: Dizzee Rascal
PRS FOR MUSIC MOST PERFORMED WORK
"Broken Strings"
Writer/s: James Morrison / Fraser T Smith / Nina Woodford
Performed By: James Morrison featuring Nelly Furtado
"The Fear"
Writer/s: Lily Allen / Greg Kurstin
Performed By: Lily Allen
"The Promise"
Writer/s: Nick Coler / Miranda Cooper / Brian Higgins / Kieran Jones / Tim Powell / Jason Resch / Carla Williams
Performed By: Girls Aloud
BEST ORIGINAL FILM SCORE
Ice Age 3: Dawn of the Dinosaurs
Composer/s: John Powell
Skin
Composer/s: Hélène Muddiman
The Young Victoria
Composer/s: Ilan Eshkeri
BEST ORIGINAL VIDEO GAME SCORE
Empire: Total War
Composer/s: Richard Beddow / Richard Birdsall / Walter Mair / Lorenzo Piggici / Simon Ravn
Killzone 2
Composer/s: Joris de Man
Savage Moon: Waldgeist
Composer/s: Armin Elsaesser
Gift of the Academy' Awards to be presented on the day:
International Achievement
Lifetime Achievement
PRS for Music Outstanding Contribution to British Music
Songwriter(s) of the Year
Special International Award
The Academy Fellowship
The Ivors Classical Music Award
The Ivors Inspiration Award