Will Selena Gomez Be in 13 Reasons Why Season 2?
13 Reasons Why: Will Selena Gomez Appear in Season 2?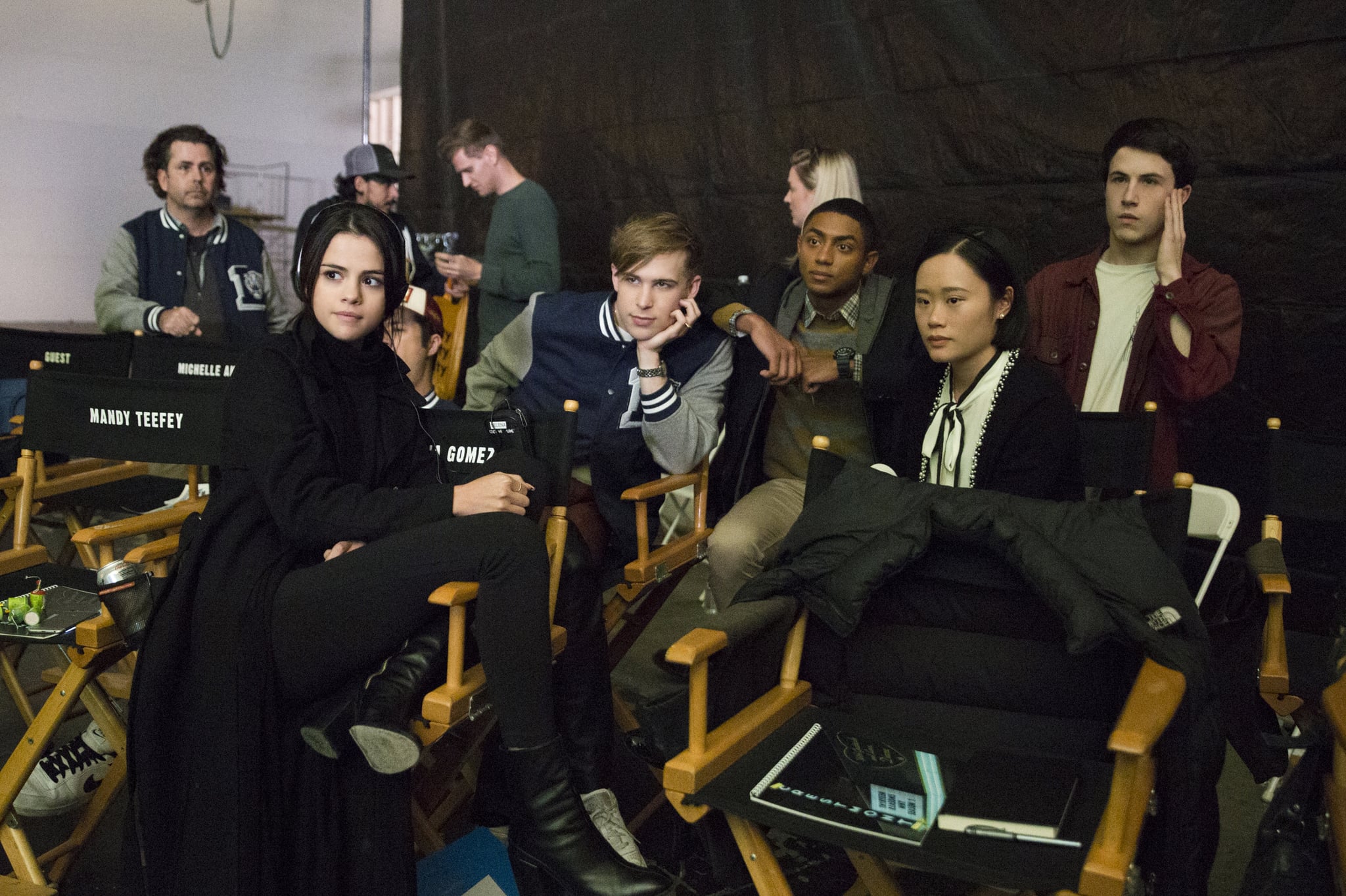 13 Reasons Why was originally planned to be adapted into a feature movie starring Selena Gomez as Hannah, but as production delays came up, Gomez decided she was too old to play the high schooler. Eventually the project moved to Netflix, taking on a miniseries format and completely blowing all expectations out of the water. Now that season two is on the table (but not officially confirmed), we're wondering if there's a possibility that Gomez could appear in new episodes.
While Gomez has publicly spoken about why she chose to be an executive producer rather than a star, she hasn't commented on whether she would consider appearing in future episodes. She has spoken out about the blacklash that the show has been facing due to its graphic portrayal of teen suicide, but until we get official word from Netflix that season two is on the way, I doubt she'll chime in about acting.
Obviously Hannah is now played by Katherine Langford — and who knows if there will even be an opportunity for Hannah to appear in season two — but perhaps Gomez could star in another role. We have a few ideas for how the show could expand beyond the story in Jay Asher's book, including prequel or sequel episodes, and we're even wondering if the series would take on a format like Skins and feature an entirely new cast and storyline. The latter route would make it easy for Gomez to slide in as a new character!