Selena Gomez Accuses Justin Bieber of Cheating
Selena Gomez Apologises For Justin Bieber Feud After He Deletes His Instagram Account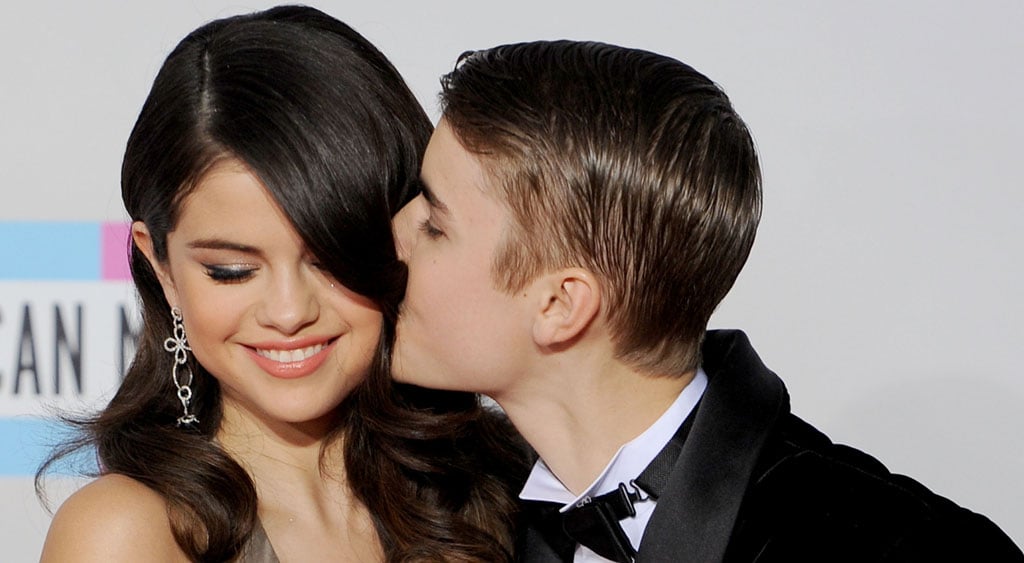 Image Source: Getty / Gregg DeGuire
Selena Gomez might preach to "Kill Em With Kindness," but apparently that sentiment does not always apply to ex-boyfriend Justin Bieber. Although the on-again, off-again couple has had their fair share of ups and downs, Justin's new relationship with Sofia Richie ignited somewhat of a feud between the exes. The drama started when the "Sorry" singer posted an Instagram photo of him and Sofia with a caption aimed at his fans on Sunday, who were getting aggressive with the 17-year-old model on social media: "I'm gonna make my Instagram private if you guys don't stop the hate this is getting out of hand, if you guys are really fans you wouldn't be so mean to people that I like." The situation then escalated further when his followers noticed that Selena had posted a comment on the picture of Justin and Sofia, too. "If you can't handle the hate then stop posting pictures of your girlfriend lol," she wrote. "It should be special between you two only. Don't be mad at your fans. They love you." The drama has only continued since then, with Selena apologising and Justin deleting his Instagram account, so check out a timeline of all the action below:
Justin posts a series of photos of him and Sofia to Instagram. The final black and white snapshot of the new couple, posted on Aug. 14, has a caption that speaks directly to Beliebers, telling them to "stop the hate," and threatening to make his account private.
Selena writes her first comment on the photo. She tells her ex that if he "can't handle the hate," then to "stop posting pictures of your girlfriend." She also defended his fans.
Selena uploads a collage about loving her fans to Instagram. The same day she wrote the comments on Justin's photo, Selena posted a collage praising her fans with the caption, "My whole life. You matter most. Thank you for letting me do what I love every day."
Justin responds to Selena's comments with some of his own. Although he didn't tag her name, he posted two comments that reference the situation, which were screenshotted by fans. "It's funny to see people that used me for attention and still try to point the finger this way. Sad. All love," Justin said in one comment, before adding, "I'm not the one for anyone receiving hate. Hope u all can be kind to my friends and each other. And yes I love my beliebers."

Selena accuses Justin of cheating on her with another devastating comment. "Funny how the ones that cheated multiple times, are pointing the finger at the ones that were forgiving and supportive, no wonder fans are mad. Sad. All love," she wrote.
Justin insinuates that Selena cheated on him with Zayn Malik. In a recent interview with InStyle UK, Selena revealed she had a big crush on the former One Direction band member, and that she wanted him to ask her out on a date. Apparently something might have actually gone down between the two, since Justin responded to her cheating accusations with some of his own: "I cheated . . . Oh I forgot about you and Zayn?"
Hailey Baldwin appears to support Selena by throwing thinly veiled shade at Justin. Before Justin started dating Sofia, he was linked to 19-year-old model Hailey, who accompanied him on a steamy vacation in January. They broke up a few months later, with sources saying Hailey was left heartbroken, so the now-deleted quote she posted to her Instagram account on Sunday seemed to be directed at Justin. "Misplacing the blame onto someone else isn't going to get you to the next stage in life," it read before it disappeared on Monday. "So try not to manipulate a situation to make yourself look better." Many fans saw this as Hailey offering support for Team Selena.
Justin deletes his Instagram account. The pop star apparently decided the best way to end the feud was by getting rid of the source of all the drama.
Selena posts a brief apology to Snapchat. She sent out a snap on early Tuesday morning that read "What I said was selfish and pointless."