Selena Gomez's Reaction to Demi Lovato's Documentary
Selena Gomez's Reaction to Demi Lovato's Documentary Will Hit You Right in the Gut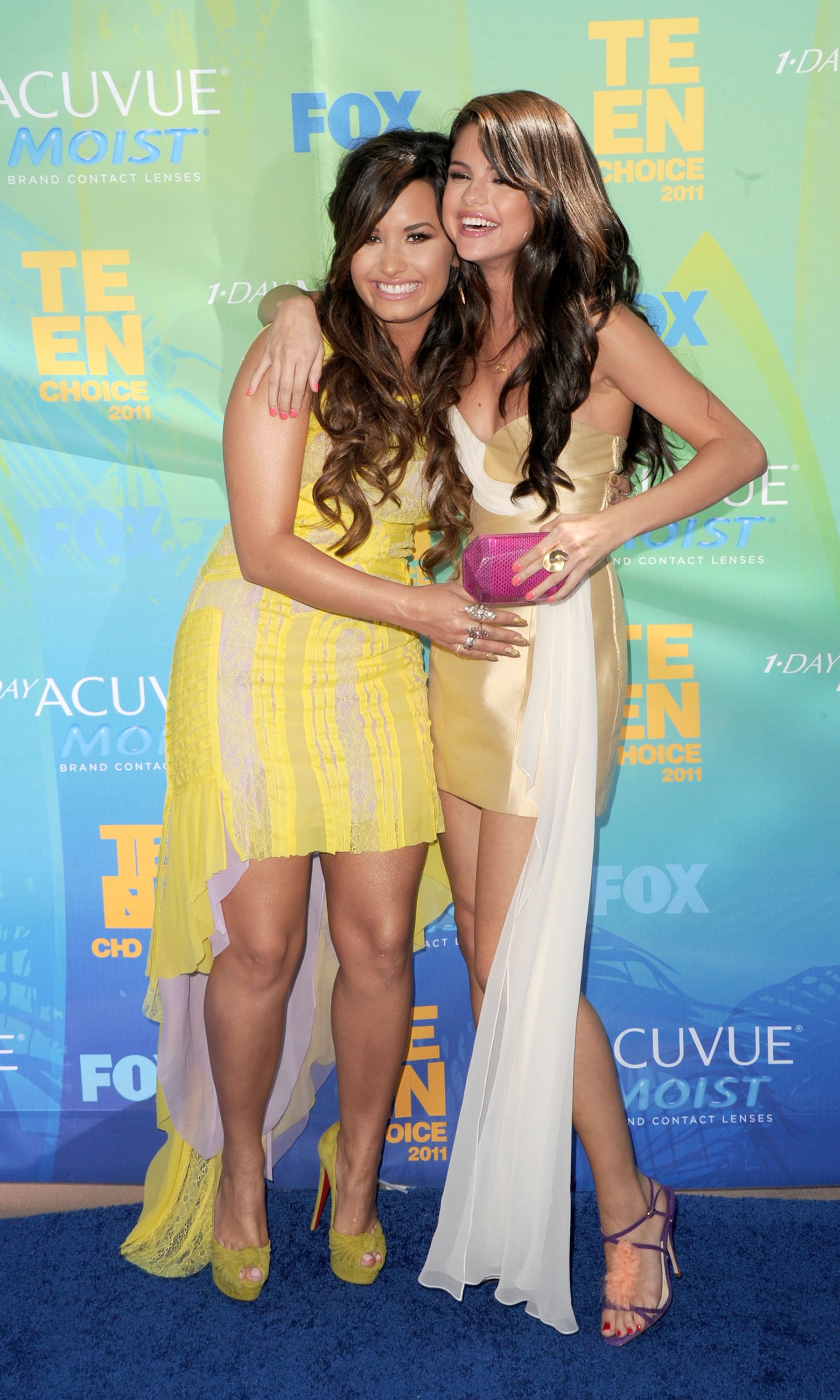 Selena Gomez and Demi Lovato have had a complicated friendship over the years, but one thing they have never stopped doing is supporting each other. After Demi's documentary Simply Complicated debuted on YouTube this week, Selena reached out to her longtime friend on Instagram. The "Fetish" singer commented on Demi's post of a clip from the emotional film, and it's so sweet, it will make you clutch your pearls.
"This was beautiful. I'm so happy for you," Selena wrote. "You always continue to be bold and real. I wish more people were like you. Love you." Demi wrote back an equally adorable response: "Thank you so much, this means the world to me and more. Love you too 🙏💗." Can we just put it out there that we want these two to just go back to being BFFs? And just like us, fans are losing it over the latest interaction between the two.
MY HEART IS ON THE FLOOR @selenagomez @ddlovato pic.twitter.com/g28HDWXECU

— DELENA (@teamourdelena) October 18, 2017
My delena feels can't take this pic.twitter.com/a8DzEGsyf0

— 🅼 (@HunchoSel) October 18, 2017
Selena Gomez comments on Demi Lovato's IG post about her #SimplyComplicated documentary, queens supporting queens. ❤️🙌 pic.twitter.com/iexnH3c2tZ

— THE POP HUB 👄 (@ThePopHub) October 18, 2017
It's like Demi tweeted in 2009: "No matter what we go through, and no matter where we are, nothing and no one can change our friendship."