Sexiest Celebrity Couples of 2012 | Poll
Best of 2012: Who Is the Year's Sexiest Couple?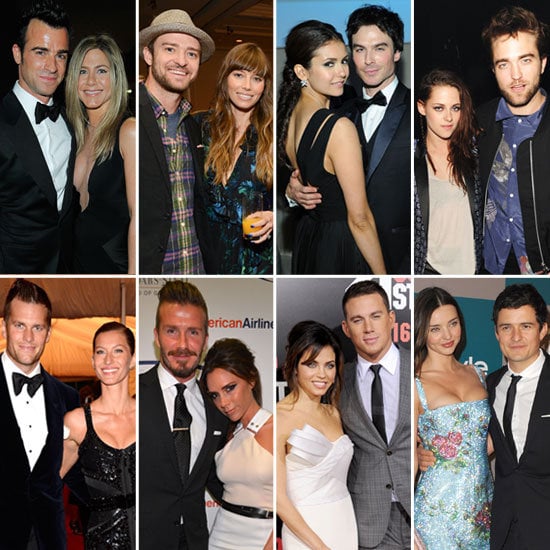 There were plenty of sexy couples in Hollywood this year. Engaged duo Jennifer Aniston and Justin Theroux as well as longtime loves Victoria and David Beckham were just a few of the pairs steaming up the scene. There were also on-again loves Robert Pattinson and Kristen Stewart and Sexiest Man Alive Channing Tatum and his wife Jenna Dewan. With so many to choose from, we want to know — who do you think is 2012's sexiest couple?
Also, don't miss all our Best of 2012 coverage across the PopSugar Network!