Shailene Woodley to Play Mary Jane in Amazing Spider-Man 2
Shailene Woodley as Spider-Man's New Mary Jane: Love It or Leave It?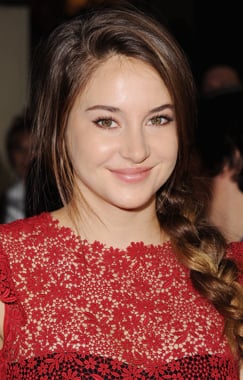 Gwen Stacy has some competition. Shailene Woodley is in talks to play Mary Jane Watson in the upcoming sequel to The Amazing Spider-Man, which could be bad news for those of us who are rooting for Peter Parker and Gwen. We haven't heard much about the second installment yet (other than the news that Andrew Garfield, Emma Stone, and director Marc Webb are all returning), so this feels like the first real juicy piece of information.
I'm having trouble envisioning Woodley as the iconic character, but more importantly, I'm concerned that she won't have nearly as much chemistry with Garfield as Stone does — which is pretty important if this is supposed to be a love triangle. On the other hand, she might be a great choice because of her acting talent, which she proved in last year's The Descendants (and she'll surely make a cute redhead). I'd like to know how you feel about this decision, though — will Woodley be a good Mary Jane?