Shay Mitchell Took Prop From Pretty Little Liars Set
Shay Mitchell Couldn't Leave the Pretty Little Liars Set Without This 1 Thing of Emily's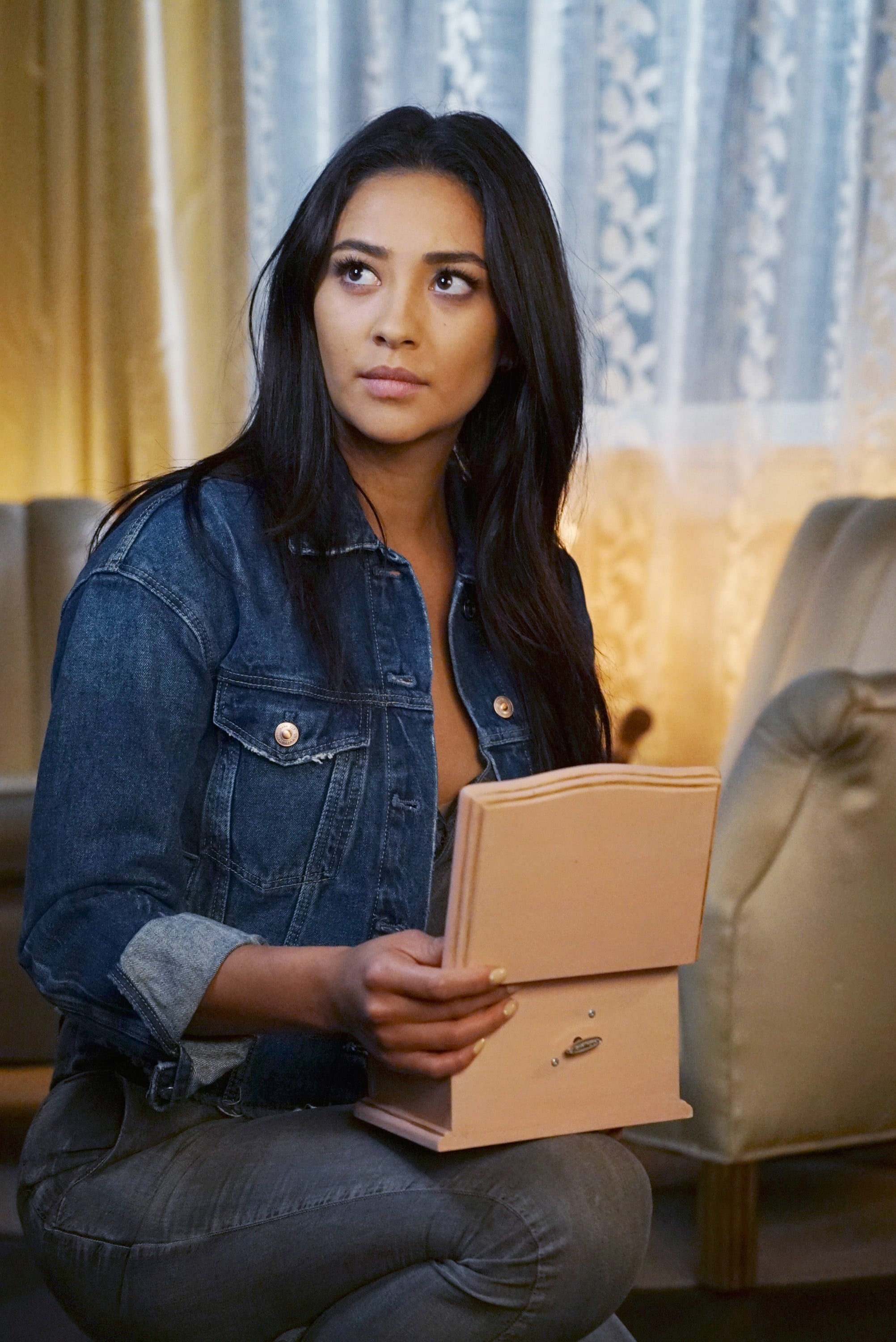 After seven seasons full of twists, turns, and more than a few murders, Pretty Little Liars is coming to an end. Like the fans who are devastated by the fact Aria, Hannah, Spencer, and Emily won't be on their TV screens anymore, the actresses who play the iconic characters are also having a tough time saying goodbye. Luckily for Shay Mitchell, who's given Emily Fields her all over the past few years, she has a very special piece of her character to hold onto long after the series finale wraps up.
While speaking to People in June, Mitchell revealed that on top of taking home a few of Emily's signature track suits and a swimsuit from her days as a champion swimmer, there was one item in particular that she had to get her hands on before leaving the Pretty Little Liars set for good. "For me, it was just having a couple of tangible items to look back on," the 30-year-old actress explained. "But I think more than anything for me, her swim cap was definitely something I had to take." On top of being a symbol of Emily's passion for the water, it also serves as a very real reminder of the physical demands of playing the character. "[PLL star Lindsey Shaw] and I both took swimming lessons for like three weeks," she added.
Although we might not be able to get our hands on something as cool as a prop from the set, we can replay season seven's incredible soundtrack over and over again until we forget PLL is truly at an end (in fact, it's what we're doing right now!).