Are Shelby and Billie Dean Howard the Same Person on AHS?
American Horror Story Theory: Season 6 Could End at the Start of Season 1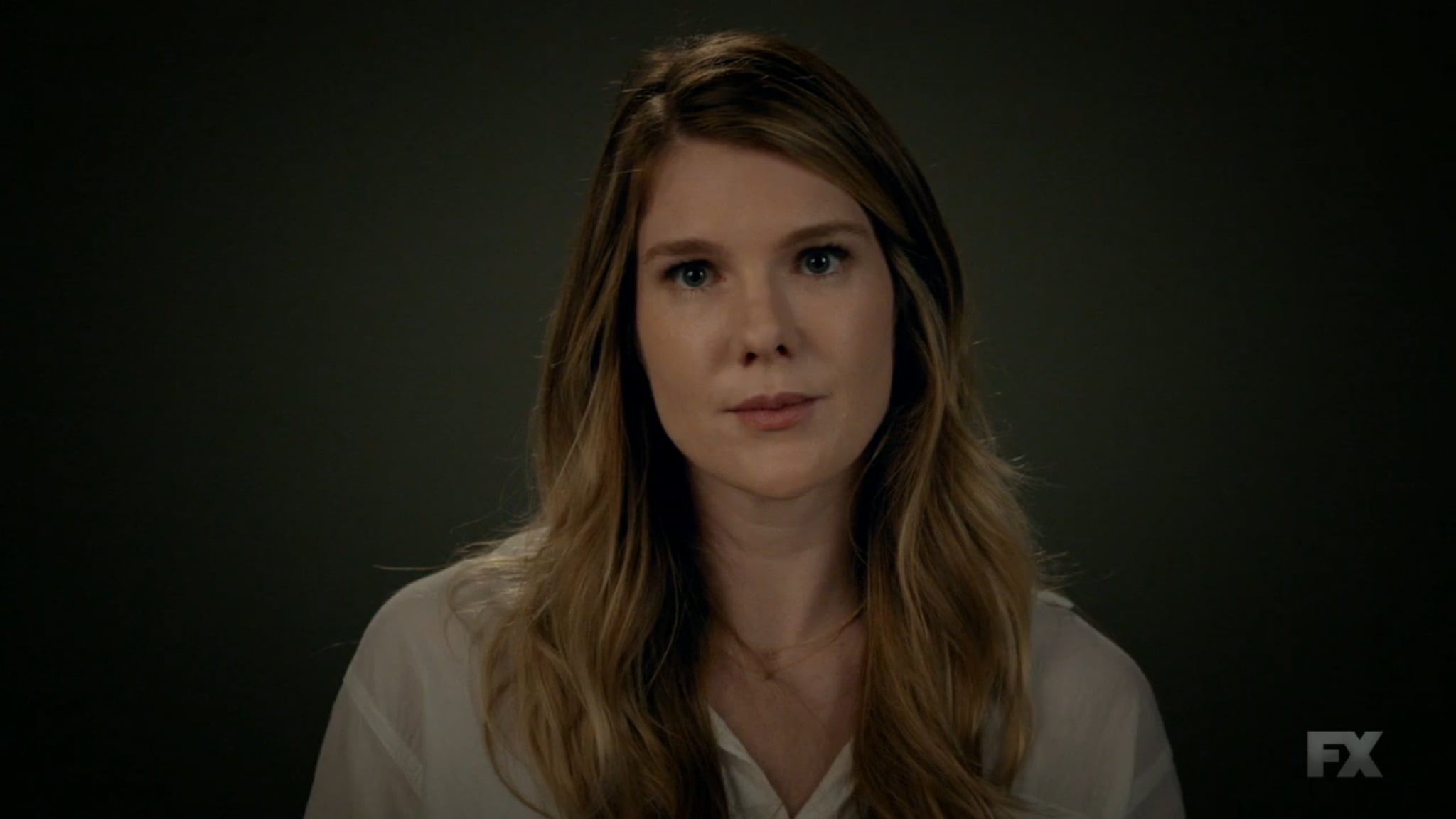 While watching this week's episode of American Horror Story, we had a sudden realisation. What if the events of Roanoke and My Roanoke Nightmare directly precede the events of the show's first season? What if the woman who calls herself Shelby totally changes her identity and begins to call herself Billie Dean Howard? We've already been seeing echoes of previous seasons in each of the episodes that have already aired. And this week's "Chapter 3" finally broke the fourth wall, which is huge. It basically means there's a reality that exists outside My Roanoke Nightmare. A reality in which Billie Dean Howard might exist as a real person. We've already posited that Billie Dean Howard might have produced the show, but there could be more to it.
Let's break down the theory, plain and simple. The events depicted in My Roanoke Nightmare are the real backstory of Billie Dean Howard. This experience — wherein Shelby encounters ghosts and learns the "Croatoan" curse — could be what unlocked her powers as a medium. Perhaps Shelby experiences great loss. For this to work, she would have to be the only real survivor of the ordeal. She would lose Matt, and she would change her identity to become Billie Dean Howard, the medium. Her new life would entail helping others in matters similar to what she suffered. Let's go over all the proof that Shelby could become the medium and even address some inconsistencies.
Shelby seems to have some unexplainable powers. One moment from the first episode of Roanoke had many viewers convinced Shelby is a witch. The evidence lies in the way she seems to revive "Matt" and simultaneously lose her unborn child. It's easy to speculate that she sacrificed her child to revive her husband. We know Billie Dean Howard has a "Croatoan" spell in her arsenal. Maybe this is the first manifestation of her otherworldly gifts.
Both Shelby and Billie Dean Howard know the "Croatoan" curse. As we just said, Billie Dean Howard knows a curse that will ban spirits. She describes it in a conversation about Roanoke back in season one. In season six, meanwhile, "Shelby" has just learned the curse herself. She watches as Cricket uses it to dispel the demonic, ghostly colonial entities that seem to haunt the house. And in next week's episode, she uses the "Croatoan" curse herself.
Casting Lily Rabe as Shelby and Sarah Paulson as "Shelby" is a misdirect and a hint. As it now stands, the real people are giving interviews about their experiences, and their actor counterparts are participating in the dramatic reenactment. But what if it's not that simple? In a recent interview with Vanity Fair, Cuba Gooding Jr. slyly suggested that he might be the real Matt. If you follow this line of logic, maybe Paulson is the real Shelby. Maybe it's not a dramatic reenactment, like they're saying it is, but instead is depicting the actual events, as they're happening. Maybe Matt and Lee didn't survive the nightmare after all. If that's true, Paulson would be playing the real Shelby. And, of course, Paulson has played Billie Dean Howard. Maybe these characters merge into one.
Billie Dean Howard's original backstory could be a lie. One huge point of contention is that Billie Dean Howard's backstory doesn't match with what Shelby's going through. But, um, hello? Rule number one of starting a new identity is that you don't reveal your old identity. Billie Dean Howard claims she was a trophy wife who had a passion for tennis. The first ghost she encountered was a Mexican maid who'd been murdered by her husband. Who's to say she didn't make it all up?
Meeting Cricket the medium could have helped Shelby develop her powers. As we mentioned before, perhaps the first sign that Shelby is gifted is the moment she seems to revive her husband. Maybe it's not until Cricket comes into the picture that Shelby reaches her full potential. It's possible that "Chapter 3" is what made Shelby sensitive to the other side. Next week, she uses the "Croatoan" curse. It's possible she'll continue to go stronger all season long, and finally, at some point before the finale, she'll change her identity and become the medium we meet in season one. It would effectively close all six seasons into a loop.