Shia LaBeouf Married Mia Goth in Las Vegas
Shia LaBeouf Just Got Married at a Vegas Chapel, and It Was as Insane as You'd Imagine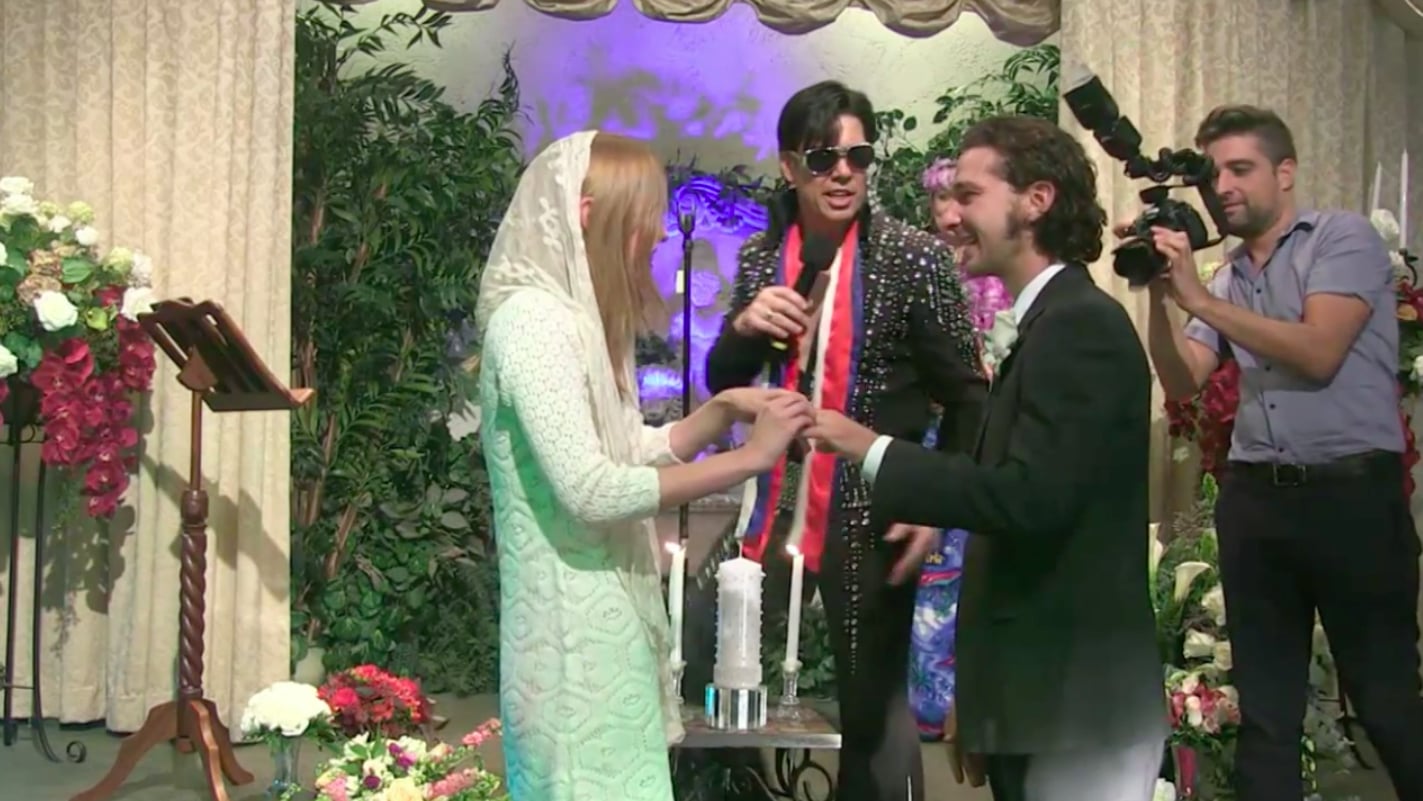 Just when we thought we'd seen it all from Shia LaBeouf, he pulled off one of the most epic weddings in celebrity wedding history. On Monday, the 30-year-old actor and his longtime girlfriend, Mia Goth, said "I do" alongside Elvis, a fog machine, and a hula dancer at a Las Vegas Chapel. Yes, you read that correctly. Shia and Mia tied the knot at Viva Las Vegas and live streamed the entire ceremony on TMZ. Between Mia's beautiful dress and Shia's impeccable dance moves, the couple could not have looked happier. They were joined at the ceremony by Shia's mum, Shayna Saide, who shared a big hug with the couple after their vows.
Shia and Mia have been dating since 2012, when they met on the set of Nymphomaniac: Volume II, and sparked engagement rumours in March when Mia was seen wearing a beautiful ring. This is absolutely not your typical wedding ceremony, but then again, we didn't expect traditional from Shia. Congratulations to the newlyweds!
Watch the video: Shia LaBeouf's wedding live stream.